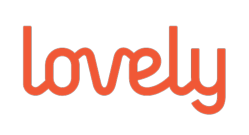 Boston, MA (PRWEB) June 27, 2013
Buildium, LLC has partnered with Lovely to allow Buildium customers to syndicate their rental listings on Lovely.
With hundreds of thousands of users nationwide, Lovely provides an engaging platform through which property owners and managers can market to active renters, drive quality leads, and find the best tenants for their properties.
Lovely's powerful search experience captures rental listings from across the web as map-based search results, processing more than 1.5 million listings every month. As renters increasingly turn to mobile to start their search, Lovely offers a best-in-class mobile experience through their top-rated mobile app, Lovely for iPhone, so property owners and managers can reach prospects as they search on the go.
"We're always looking ways to increase the value we provide to our customers," says Buildium Co-Founder Michael Monteiro. "Partnering with Lovely allows our customers to reach more prospective renters."
Lovely joins Buildium's growing roster of rental listing syndication sites, including Trulia and Zillow. Buildium customers can start syndicating their rental listings on Lovely today by going to Rentals>Listings>Listing syndication within the application.
About Buildium
Buildium, LLC provides simple and affordable cloud property management software solutions to landlords, property managers, condominiums, and homeowner associations. Founded in 2004, today more than 7,000 customers use Buildium's online property management software to manage over half a million units in 31 countries around the world.
About Lovely
Based in San Francisco, Lovely is the first real rental marketplace that helps renters land their next homes quickly and easily and helps property owners and managers find the best tenants for their properties.