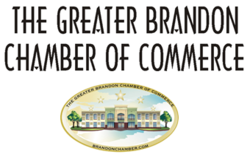 Tampa, FL (PRWEB) June 27, 2013
The Greater Brandon Chamber of Commerce, Greater Tampa Chamber of Commerce, and South Tampa Chamber of Commerce partnered to hold a Veterans Career Fair on Thursday, June 27, 2013. The event was held in response to a local sequestration hit, impacting more than 180 contract employees currently working at CENTCOM, MacDill AFB. The Chambers and business partners of the Chambers collaborated to find quality jobs for these highly qualified employees with the goal of keeping these families in the Tampa Bay area. The event was hosted by Memorial Hospital.
The Veterans Career Fair was a free event open to all, but specifically targeted the highly-skilled employees affected by the sequestration. Attendees also included other active duty military, veterans and military spouses that were also interested in entering the local workforce. 27 area businesses participated in the Career Fair, which provided an opportunity for future employees to speak directly with prospective employers. In quick response to the need, the event was planned through the partnership of the Military Councils at the three area Chambers. Additionally, the event would not have been such a great success without the gracious support provided by Celestar, Memorial Hospital, and a number of volunteers that worked together to make it possible!
The Career Fair is available virtually for those unable to attend: http://business.southtampachamber.org/jobs/category/. The Virtual Job Board will include all positions offered at the Career Fair, as well as other opportunities from employers not able to attend.
Media Contact:
Charise Strandberg
Social Media Marketing Manager
(813) 627-9069 - (813) 626-1858: fax
cstrandberg(at)celestarcorp(dot)com