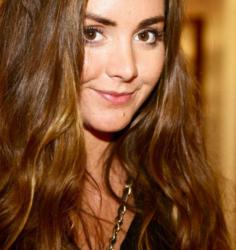 Horton Group has created a culture of forward thinking individuals and progressive processes that naturally encourage the social media landscape.
(PRWEB) June 27, 2013
The Nashville advertising and marketing agency, Horton Group, has announced the addition of Michelle Kraker to their team as the new Director of Social Media. Kraker will play a large role in continuing to push Horton Group's social media management services in a positive direction for a varied client base. She will also lead the efforts behind improving engagement and branding on Horton Group's own social media networks.
"Social Media is constantly reinventing itself and evolving," stated Kraker. "That's what I love about social media. I love learning new ways to not only shape the personality of a brand's online presence, but elevate it as well. Even though I have been working in social media for years I still don't consider myself to be a social media expert. I don't think there is such thing."
As social media's capabilities continue to expand, more businesses are beginning to integrate social platforms into their marketing strategies. Horton Group has recognized this trend in their own client base and is making serious efforts to meet increasing demands. The addition of Kraker at the social media management helm will allow Horton Group to invest more time into the planning, coordination and execution of highly targeted audience engagement through varied platforms.
The modern day consumer craves interaction. While businesses and organizations are looking to cultivate better brand messaging and customer engagement they are moving closer towards social media.
"Horton Group has created a culture of forward thinking individuals and progressive processes that naturally encourage the social media landscape," added Kraker. "We monitor not only what people are saying about a brand, but also capture the conversations going on around main competitors. I am excited about helping to develop strategic practices geared towards shaping businesses' overall marketing strategies and dominating their competition."
Kraker has been working at helping businesses manage online reputations and improve their branding efforts for more than a decade. Before joining Horton Group Kraker was Vice President of Social Media Marketing for one of Nashville's top inbound marketing agencies. She has worked with some of the most well-established brands in the world and has been featured in several publications.
A native of Chicago, during her off-time Michelle enjoys spending time with her pet Pomeranian Dolce, a good cup of coffee and nibbling on delicious sushi delights.
About Horton Group
Horton Group has been working with clients of all shapes and sizes since 1996. The full service Nashville advertising agency provides web design, web development, email and mobile marketing, media buying and search engine optimization. With a dedication to providing businesses and organizations in and outside of the Nashville area with fun and engaging ways to interact with their customers, Horton Group offers a wide range of social media services, from Facebook and Twitter customization to complete management of social media strategy.
For more information on Horton Group's social media services and more contact them either by phone at 615-292-8642 or by email at info(at)Hortongroup(dot)com.