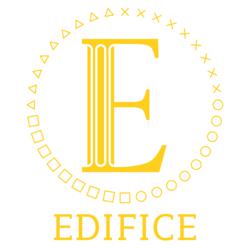 "Clients are looking for agency partners to think big, act fast and drive sales - our model is nimble, our network is vast and our work is designed to drive measurable results." Jeff Belizaire, Managing Partner of Edifice
New York, NY (PRWEB) June 27, 2013
EDIFICE, a new strategic digital communications agency arrives as part of a joint venture with established fashion and lifestyle sales organization, The Foundation. With a focus on crafting retail driven communications campaigns EDIFICE offers strategic solutions for its clients. Led by brand strategist Jeff Belizaire and technology specialist Darrell Toney, the agency has offices in New York and Los Angeles.
"Clients are looking for agency partners to think big, act fast and drive sales - our model is nimble, our network is vast and our work is designed to drive measurable results. We're thrilled to partner with The Foundation, whose team is comprised of the sharpest minds in lifestyle and retail strategy," Jeff Belizaire, Managing Partner of Edifice.
"We've known and worked with Jeff and Darrell for years. Our decision to invest in their vision demonstrates the respect they're held in within our organization and by our clients," Dre Hayes, Co-founder of The Foundation.
Comprised of brand architects, creatives and a network of media, entertainment, and lifestyle influencers, EDIFICE offers insight, expertise and access to create brand relevance within the evolving consumer landscape for lasting impact. In addition to communications, the company ideates and designs intellectual property combining strategy, creativity and technology to offer brand solutions that invigorate consumer interest and drive conversations.
"Our model transcends traditional integrated approaches, as we believe consumer engagement should be a 365-day interaction – through platform agnostic programming. While tapping the pulse of innovative entertainment technology, we maintain accountability as we establish benchmarks for success in line with client KPIs," Darrell Toney, Managing Partner of Edifice
With 45 years of combined experience, EDIFICE positions brands as VALUABLE TOPICS in media, culture and consumer conversations. Past clients include: Sprint, Diet Pepsi, Sony PlayStation, H&M, Converse, Spotify, HBO, and American Express.