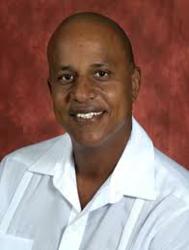 . "In an ever changing and often challenging world, Belize's relationship with England provides an important sense of stability, both practically and symbolically,"
San Ignacio, Belize (PRWEB) June 28, 2013
Belize Prime Minister Dean Barrow's official visit to the United Kingdom will raise awareness of important environmental issues while reaffirming the strong ties between England and this former British crown colony, according to the owners of The Lodge at Chaa Creek.
Lucy Fleming, who with her husband Mick opened Chaa Creek the same month that Belize achieved independence in 1981, said the visit is welcomed by the vast majority of Belizeans, who still retain affection for Great Britain and the royal family.
"These official visits are very important to the people of Belize, as our English heritage is an integral part of our national identity and cultural makeup," Ms Fleming said. "In an ever changing and often challenging world, Belize's relationship with England provides an important sense of stability, both practically and symbolically," she added.
Mr Barrow began his visit on June 23 when he was welcomed by representatives of the UK Foreign Secretary, the Rt Hon William Hague, whom he'll be meeting along with the armed forces minister to discuss a variety of important strategic issues concerning Belize.
Later in the week, Mr Barrow will have an audience with Queen Elizabeth II, who is Belize's head of state, and meet with Prince Charles to discuss environmental issues including conservation of Belize's protected areas and the impact of illegal incursions on Belize-Guatemala Border.
"We're very interested in the outcome of talks concerning Belize's environmental issues, as this is something Chaa Creek and our Belize Natural History Centre consult with government and private stakeholders on," Ms Fleming said, "Our pristine environment is our greatest asset, and protecting it is one of our greatest responsibilities. Given Prince Charles' well known stance on sustainability and environmental stewardship, we're looking forward to hearing his views on a range of topics."
Chaa Creek, one of Belize's major eco resorts, has received numerous awards for sustainable practices and sponsors a range of environmental initiatives and educational projects. It hosted England's Prince Harry during his visit to Belize in March of 2012.
Prime Minister Barrow will also be officially honoured by the City of London where he will be greeted by the Lord Mayor and other officials before addressing a group of international financiers and businesspeople to discuss trade and investment in Belize before holding talks with sugar industry leaders, Ms Fleming said.
Mr Barrow's wife, Kim Simplis-Barrow will also have a busy schedule during the visit, hosting a fundraiser for the Belize Children's Trust Foundation with some of Belize's most prominent musicians providing entertainment. She is also scheduled to meet with Cherie Blair, wife of former Prime Minister Tony Blair, to discuss their various charitable foundations and will visit leading children's hospitals to develop further support for paediatric care in Belize.
"It's very gratifying to see the welcome our Prime Minister receives in Britain and shows how healthy and strong the relationship between the two countries is. The royal family is always enthusiastically welcomed here, and we look forward to seeing them again," Ms Fleming said.