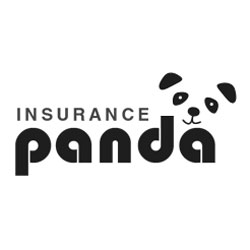 New York (PRWEB) June 27, 2013
A new article on InsurancePanda.com (http://www.insurancepanda.com/1055/north-carolina-auto-insurance-rates-system/ ) claims that the state of North Carolina, which already boasts some of the lowest auto insurance rates in the nation, will see insurance premiums drop even lower. The state of North Carolina is continually at the top of the lists of cheapest states to insure your vehicle, Insurance Panda says, and will continue to decrease thanks to a proposed overhaul of the state's insurance ratings system.
North Carolina residents pay an average of $707 for their auto insurance premiums. These premiums are for personal insurance policies which include liability, collision, and comprehensive coverage types. The $707 average premium makes North Carolina the 8th lowest in the country, according to data from the National Association of Insurance Commissioners (NAIC).
A new rating change, brought on by a charge from major insurance providers, hopes to change the way "good drivers" are charged for their insurance. Some say that these responsible drivers are being charged too much in order to "make up for" the cost of uninsured motorists. Oyango Snell of Property Casualty Insurers Association of America says that "there are a number of drivers who are not adequately assessed at the insurance rates they should be paying. It is not fair to subsidize somebody else's bad driving."
These rate change proposal was brought about because of the fear that rising insurance costs would increase the amount of uninsured drivers on the road. Insurance Panda says that "if rates rise it's likely that the number of uninsured or under-insured motorists will rise as well. Eventually, the population will absorb those costs in a negative way."
James Shaffer, co-founder of InsurancePanda.com, says "It will be interesting to see if the system changes in North Carolina are passed and what affect it will have on motorist's insurance. Unfortunately, no matter where one lives, there are always factors out of insurance buyer's control that affect rates. To get the cheapest insurance rates possible, buyers always need to be shopping around for the best prices, even if their state in considered to be 'one of the cheapest places' to insure a vehicle."
To read more about these auto insurance rate changes in the state of North Carolina, users can visit InsurancePanda's website; where the young company provides also additional in-depth information for insurance shoppers and how to save on auto insurance premiums.
About Insurance Panda
Insurance Panda, InsurancePanda.com, is an auto insurance quote provider located on Madison Avenue in midtown New York City. Insurance Panda has been helping Americans save on their auto insurance rates since its inception in early 2012. For more information, please visit InsurancePanda.com.