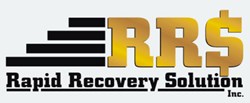 Bohemia, NY (PRWEB) June 27, 2013
On June 27, John Monderine, CEO of the New York-based accounts receivable collection agency, Rapid Recovery Solution, comments on a recent article that highlights the top 5 tips on personal finance by financial guru Warren Buffett.
According to a http://www.profit.ndtv.com article titled, "5 Warren Buffett Tips Everyone Must Follow," there are certain measure people can take to protect their finances in case of a recession. Warren Buffett, an American business tycoon, investor and philanthropist, offers his top 5 personal finance tips to help stay afloat.
1) If you buy things you don't need, you will soon sell things you need. Monderine says, "The need to 'Keep up with the Joneses,' has put many people in terrible financial situations because they spend with funds they don't really have. It is extremely important to always ask yourself, 'Do I really need this? Am I overspending?' If the answers to these questions are 'yes' than it is not a smart investment. You never want to have to sell something that is necessary in your life in order to recuperate from an impulse buy."
2) Someone's sitting in the shade today because someone planted a tree a long time ago. "Saving for the unexpected is something that many people don't do. Emergencies are inevitable and most of us aren't prepared financially when they come along. This could be done easily by putting away money from each pay check to ensure you'll be covered if something catastrophic were to happen," explains Monderine.
3) Thing long-term and be patient. "It is essential to focus more on long term growth as opposed to short-term fluctuation," Monderine says. "Investing for the long-term has been proven to be beneficial to those involved."
4) Borrowing: Limit what you borrow. Monderine explains, "Living on borrowed money in no way makes you rich. It is a false sense of comfort that often gets people in trouble. Once you borrow, you're in debt and it doesn't go away. Credit cards and loans are okay but should really only be utilized if absolutely necessary."
5) Risk. "As I said before, investing money long-term is a smart move when the research is done right," Monderine says. "Often times, people will invest without analyzing the 'associated higher rate of risk.' Bottom line: Don't invest without knowing."
Founded in 2006, Rapid Recovery Solution, Inc. is headquartered at the highest point of beautiful Long Island. Rapid Recovery Collection Agency is committed to recovering your funds. We believe that every debtor has the ability to pay if motivated correctly. We DO NOT alienate the debtors; we attempt to align with them and offer a number of ways to resolve not only your debt but also all their debts.