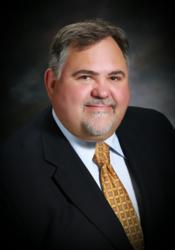 (PRWEB) June 27, 2013
Writing the next act of a career arc that most recently describes you as the Head Machinist of The Opportunity Machine may seem like a herculean task, but Bob Miller, Fenstermaker's new Product Development Lead, relishes nothing more than breaking fresh ground with a great team. In his role, Mr. Miller will manage the GIS team in Lafayette and lead the campaign to communicate the special capabilities and opportunities of software and data assets owned and developed by Fenstermaker's talented IT team. As a resource for process mapping, he is eager to promote better platforms for employees to interact across disciplines and locations, as well as fuel innovative project solutions for clients through the digital media assets created by the company.
Before coming onboard with Fenstermaker, Bob Miller worked for the Lafayette Economic Development Agency (LEDA) as the driving force behind The Opportunity Machine, a program established in 2010 to assist technology startups gain solid footing in Lafayette, LA. Still personally involved in the project as its Entrepreneur in Residence, Mr. Miller credits working within startups for giving him insight into the different facets of operating a business. With a passion for technology, his experiences are derived from all operational levels, from financial planning to product launch, allowing him to develop a resume as diverse as it is rich.
At the end of the day, Mr. Miller believes in the all-hands-on-deck approach, which has served him well in attaining professional happiness. He delights in considering problems from multiple perspectives and considers his dream job as waking up every day "to solve challenging problems with a dedicated team." At Fenstermaker, this mission is realized as he gears up each day to work with the company's IT and GIS experts to determine how to optimize and standardize the acquisition and use of digital data to benefit business and offer clients better results.
In fact, Mr. Miller reveals that he was drawn to Fenstermaker for its focus on innovative techniques in survey & mapping, engineering, and environmental projects. He says that a big deciding factor to join the team was the chance to work with Bill Fenstermaker (CEO) and Alan Day (Vice President of IT), both of whom were early proponents of automated mapping and GIS applications. After working with so many companies in various capacities toward different goals, Mr. Miller knows "a job revolves around the people with whom you will be working."
Musing that process and product development will play a predominant part in his new position, Mr. Miller also hopes to simply relay his business and technological expertise to help grow the business in any way he can. His tenure at LEDA allowed him a platform to help local entrepreneurs commercialize their creativity and progressive ideas, and he would like to continue those endeavors. Though Fenstermaker is counting its 63rd birthday candle this year and thus hardly a startup, its corporate vision, core values, and innovative drive align with Mr. Miller's own aim for technological advancement in the region and relevant industries.
Dedicated to being a technological leader in its business, Fenstermaker has continually supported GIS applications for clients and initiated an advanced technologies team to bolster the collection, accuracy, comprehensiveness, precision, and effective representation of project data. Arriving at an exciting time in IT's expansion, Mr. Miller was glad to be part of Fenstermaker's latest project to revamp Calcasieu Parish's online mapping process. Upon analyzing the needs of parish officials and its police department, the company's IT team upgraded and customized GIS features for leaders and citizens alike to access pertinent information faster and easier. These improvements in mapping capabilities include substantially faster redrawing, better zooming options, and advanced visualization of information such as property values, zoning, and taxing districts.
Looking forward as he always does, Mr. Miller is already busy developing initiatives that will use the IT team's own software assets and transform them into effective products capable of improving operations for a broad range of markets. As the company expert for the marriage of new technologies and innovative business, he will work with IT specialists to fine tune the production of new software and services molded specifically to address client needs and achieve project success. He has already analyzed existing processes and is creating documents and diagrams to fine tune them, incorporating Fenstermaker's best practices with new procedures. His new role also includes leading and collaborating with the GIS team, and he is enthusiastic about maximizing everyone's talents and growing their objectives. Having already assessed the team's strengths, Mr. Miller is working to streamline operations to better facilitate business internally and externally.

Fenstermaker is a multi-disciplinary firm specializing in survey & mapping, engineering, environmental services, and advanced technologies. We have over 300 team members providing professional services through multiple office and field locations across the U.S. Our company vision is a firm commitment to being a vital partner in the success of our clients.