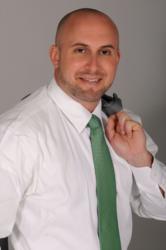 The decisions are a monumental victory for LGBT Rights.
Fort Lauderdale, FL (PRWEB) June 26, 2013
In two landmark decisions, the United States Supreme Court has struck down a key provision in the Defense of Marriage Act (DOMA) and dismissed an appeal of California Proposition 8. According to George Castrataro, MPH, Esq. "The collective implications of the DOMA and Prop 8 rulings affirm and validate LGBT Rights and set into motion enormous legal momentum in furthering advocacy efforts."
"This is a monumental day for LGBT persons and for Equal Rights," said George Castrataro, owner of The Law Offices of George Castrataro, PA. "The Law Offices of George Castrataro, PA provides representation to LGBT persons in a variety of matters impacted by the decisions. We are deeply committed to advocate for LGBT individuals and expect these decisions to further improve our ability to overcome discrimination."
KEY ELEMENTS OF DOMA DISMISSED
The published opinion, is a monumental and unprecedented victory for LGBT Rights. The Justices have struck down part of a law that prohibits federal recognition of same-sex marriages. In a 5-4 ruling, the Supreme Court struck down Section 3 of the 17-year-old Defense of Marriage Act (DOMA), a provision of the law that denies federal benefits (including 1100 federal benefits — like Social Security benefits or the ability to file joint tax returns — to same-sex couples legally married). "DOMA is unconstitutional as a deprivation of the equal liberty of persons that is protected by the Fifth Amendment," Justice Anthony Kennedy wrote for the majority.
The implications for Florida remain limited by a Article I, Section 27, of the Florida Constitution, which defines marriage as a union only between one man and one woman, and thus bans the creation of similar unions, such as civil unions or same-sex marriage. The decision nonetheless represents an enormous victory and a key recognition of an important right.
PROPOSITION 8 DEAD
The Supreme Court Opinion has dismissed a closely-watched appeal over same-sex marriage on jurisdictional grounds, ruling Wednesday that private parties do not have "standing" to defend California's voter-approved ballot measure barring gay and lesbians couples from state-sanctioned wedlock. The ruling permits same-sex couples in California to legally marry. The 5-4 decision avoids for now a sweeping conclusion on whether same-sex marriage is a constitutionally-protected "equal protection" right that would apply to all States. The case is Hollingsworth v. Perry (No. 12-144). While Prop 8 is left dead, the question of gay and lesbian couples' constitutional right to marry remains very much alive.
ABOUT THE LAW OFFICES OF GEORGE CASTRATARO, PA
The Law Offices of George Castrataro, PA is a full-service law firm located in South Florida with broad expertise in civil law and litigation. Please visit our website at http://www.lawgc.com.