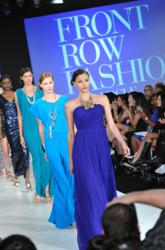 The Bellevue Collection has created a fashion week not to be missed and an experience you won't find anywhere else!
Bellevue, Washington (PRWEB) June 27, 2013
In its eighth year, The Bellevue Collection is set to once again produce fall's best runway shows during the Northwest's premier fashion event, Fashion Week at The Bellevue Collection, September 25 - 29, 2013. The week-long experience goes day-to-night with runway shows, chic parties, special appearances, stylish in-store events, happy hours and irresistible shopping. With the Northwest's leading runway show venue, Fashion Week at The Bellevue Collection delivers an extraordinary experience to fashion forward, contemporary and luxury shoppers. Must attend events include:

Leave each show a style muse with insider tips and a swag bag that will put you on the fast-track to fabulous this fall. All ticket proceeds benefit local charity and community groups, such as The Moyer Foundation, Bellevue LifeSpring and the Detlef Schrempf Foundation.
"With five days of runway shows and fashionable events,Fashion Week at The Bellevue Collection should be on everyone's calendar for September," says Jennifer Leavitt, Vice President of Marketing for The Bellevue Collection. "With both runway shows and parties, beauty lounges and happy hours, ticketed and complimentary events, we have created a week not to be missed and an experience you won't find anywhere else."
For tickets and more information, visit http://www.bellevuecollection.com/fashionweek.
About The Bellevue Collection
Located in the heart of Bellevue, Washington, The Bellevue Collection, owned by Kemper Development Company, includes Bellevue Square a super-regional upscale shopping center, Bellevue Place, a mixed-use property featuring the Hyatt Regency Bellevue and small boutiques and Lincoln Square anchored by the Lincoln Square Cinemas, restaurants, home furnishings and The Westin Bellevue hotel. With a distinctive collection of 250 of the finest shops, 23 destination restaurants, a 16-screen premier cinema, 1,100 luxury hotel rooms and 10,000 free retail parking spaces, all in one location. The Bellevue Collection is shopping, dining and nightlife and entertainment experience unlike any other in the region. It is located on Bellevue Way between NE 4th and NE 10th Streets in downtown Bellevue, just across Lake Washington from Seattle.