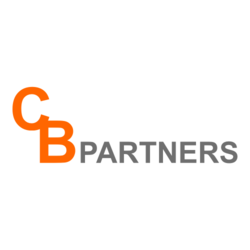 It is crucial that governments and the pharmaceutical industry work together to develop sound policy that appropriately values innovation.
New York City, New York (PRWEB) June 30, 2013
CBPartners, a global leader in pricing, market access, and health economics / value demonstration, will participate in a symposium developed in association with Merck Sharp & Dohme (MSD), which will evaluate the use of HTA and international reference pricing within the Latin American region. The symposium will take place during the International Society for Pharmacoeconomics and Outcomes Research (ISPOR) Fourth Latin America Conference taking place from September 12 – 14, 2013 in Buenos Aires, Argentina.
The symposium will have a particular focus on how HTA and IRP are used independently or in tandem. Key issues to be covered will include the exploration how these policy interventions can work more effectively together, and at times to the detriment of access to innovative pharmaceutical and biopharmaceutical therapies. The topic is of particular importance to governments in the region which are beginning to pilot and sometimes fully launch new policies and processes to evaluate clinical and cost-effectiveness value through the use of HTA.
The symposium will be led by moderator, Fernando Lopezmalo, Executive Director of Market Access in Latin America at MSD. Ms. Monica Martin de Bustamante, Managing Director at CBPartners, will provide perspective on the speaker panel, along with Rafael Alfonso, Scientific Director from RANDOM Foundation in Colombia.
"Every other year that ISPOR Latin America takes place, we find ourselves revisiting how HTA and IRP are incorporated within the region's major countries' pharmaceutical policy legislation," states Ms. Martin de Bustamante. "As governments employ these policies, sometimes without sufficient planning, access to innovative therapies being brought to market can be inhibited. It is crucial that governments and the pharmaceutical industry work together to develop sound policy that appropriately values innovation. This symposium is one very important setting for this conversation between the parties to continue."
For more information about the symposium, please visit http://www.cbpartners.com.
About CBPartners
CBPartners is a leading global strategy consulting firm focusing on healthcare issues for a variety of clients, including biopharmaceutical / pharmaceutical companies, medical device companies and government health authorities. Headquartered in New York City, CBPartners maintains a continuous throughput of local market intelligence updates from advisors throughout over 70 countries. CBPartners provides expertise through five practice areas including Pricing and Market Access, Value Demonstration, Portfolio Optimisation, Commercial Planning, and Government Policy Advisory.