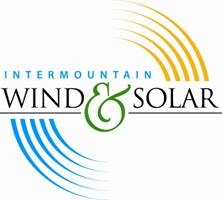 With the success of their most recent Community Initiative, IWS is planning more classes for the future.
Salt Lake City, Utah (PRWEB) June 27, 2013
IWS has expanded rapidly in the past few years, providing alternative energy for residential and commercial buildings throughout the Midwest. Since sun energy isn't commonly used, IWS is consistently searching for ways to educate residents about the benefits of solar panels in Utah. Recently they began the Intermountain Community Solar Initiative (ICSI), a program dedicated to provide resources for consumers interested in alternative energy sources. With classes that extended across the spring, IWS saw an increased interest in their services and the overall benefits of switching to sun or wind energy in Utah.
"The initiative turned out to be a huge success," said Doug Shipley, CEO of IWS. "People are looking for something that is going to provide long term benefits. Educating them about solar energy allows them to see how making the initial change now can make a big financial impact down the road."
Sun and wind energy in Utah are proving to be a topic that communities are interested in implementing.
Representatives from IWS oversee the initiative, answering questions and making educational presentations. They go through the benefits of solar power in Salt Lake City, emphasizing how it can lower monthly power bills by large margins as well as informing participants of the installation process and pricing. Since it's a community initiative, they also focus on how buying alternative energy sources in bulk can save money for various residents and businesses. Offering bulk pricing on solar panels in Utah allows people to purchase services and products that otherwise may not have been affordable to them. IWS offers bulk pricing in an effort to make their services available to a larger number of people.
Solar power in Salt Lake City is becoming more popular and implemented more frequently.
"We want people to have access to our products and the benefits of lower monthly power costs. Offering bulk pricing allows people in the community to assist each other in obtaining renewable resources," continued Shipley. The Wasatch community is already benefitting from this community initiative; many companies and local residents have already used the bulk pricing to install solar panels or wind energy in Utah. With the rapid success of the recent initiative, IWS is planning on providing more classes. Shipley stated that "IWS is planning a fall session of classes to new areas in order to continue educating consumers about the benefits of alternative energy." IWS is using these community initiatives to ensure that installation continues to rise and resources are further preserved. For more information about solar panels in Utah or about the ICSI, visit their website at http://www.imwindandsolar.com.