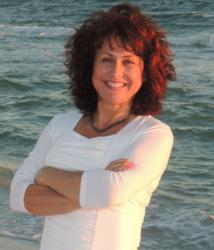 These books are set in present day Texas and the characters are just that—real characters
Hot Springs, AR (PRWEB) June 27, 2013
Award-winning mystery author Paula Boyd is offering fans a chance to have their name appear as a character in her new book, Killer Moves. Drawings will be held June 30, July 15 and August 1, and readers can sign up on her website at http://www.paulaboyd.com.
"These books are set in present day Texas and the characters are just that—real characters," says Boyd. "They know their way around pump jacks, red dirt, mesquite trees, sweet tea and chicken baskets from the Dairy Queen."
Jami Jones, Publicity Director for publisher Diomo Books, says, "Contest winners will be included in name only and character descriptions will remain as written." She adds that winners will also get to read a preview copy of the book and approve the character their name will be assigned to prior to publication.
"The tales are eccentric and over the top—and so are the characters," says Boyd, "which is what makes it such fun!"
The first book in the Jolene Jackson Mystery Series, Hot Enough to Kill, was featured in Redbook and an excerpt is included in the University of Texas Press' Lone Star Sleuths: An Anthology of Texas Crime Fiction. The second title in the series, Dead Man Falls, won the 2001 WILLA Literary Award for Best Original Paperback, and the third in the series, Turkey Ranch Road Rage, was published in 2010. All books have been revised and republished and are now available only as eBooks.
Paula Boyd and the Jolene Jackson Mysteries have been featured in magazines such as Mountain Living, San Antonio Woman, Romantic Times and Colorado Homes and Living and in newspapers across the country.
Killer Moves continues the adventure from the third book in the series, Turkey Ranch Road Rage, and will be released in late 2013. Sample chapters of all books are available at http://www.paulaboyd.com.
"I always think things couldn't possibly get worse for Jolene, but somehow they do," says Boyd. "This book is really getting wild, so this is definitely your chance to be a true 'character' forever. Sign up now!"

ABOUT
Jami Jones is the Publicity Director for Diomo Books, publisher of The Jolene Jackson Mystery Series (http://www.diomobooks.com). Established in 1999, Diomo Books titles have won awards in both fiction and nonfiction.
Paula Boyd is a literary award-winning author, speaker and coach. Paula grew up in Holliday, Texas, attended Midwestern State University and lived in Colorado for over 20 years. Life happened and her journey brought her back to The South, which is close to Texas but not technically the same since Texas is a whole other country. She has been active in numerous writing organizations and has served on the executive boards of Rocky Mountain Fiction Writers and Women Writing the West. Paula conducts workshops and coaches clients on writing and publishing, and has spoken at conferences and events across the country and appeared on Book TV.
Writing as Paula Renaye, she is the winner of seven national book awards. Her self-help books are sold worldwide in English, Spanish and Chinese. Paula is a certified professional coach and transformational speaker and is a frequent media expert on talk radio shows and in print media.