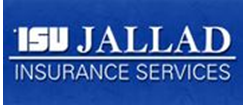 Dedicated to helping residents and business owners in Florida, ISU Jallad Insurance Services is ready to support clients in any way they need.
Winter Park, FL (PRWEB) June 27, 2013
Local Florida insurance agency, ISU Jallad Insurance Services, is elated to reveal the launch of its modernized digital marketing campaign. Offering a wide variety of products to a diversified client base, the agency is excited to innovate the way it handles insurance services by enhancing the way it connects with, markets to and serves Florida residents.
The agency's campaign is paired with an interactive new website, http://www.jalladinsurance.com/. Their VIO, or website, was developed as an integral part of their new marketing campaign. With it, the agency hopes to improve and modernize the online insurance shopping experience. ISU Jallad Insurance Services aims to make the process of obtaining affordable and comprehensive insurance easier, more educational, and effortless. Whether Florida residents are looking to protect their home with homeowners insurance, obtain a quote for commercial insurance, or even get assistance with surety bonds, the qualified agents are ready and willing to assist. The agency hopes the VIO will allow consumers to approach insurance in a more proactive way than before and enables a better understanding of insurance services.
Dedicated to helping residents and business owners in Florida, ISU Jallad Insurance Services is ready to support clients in any way they need. Getting started is as easy as filling out a quote form online. Once the agency understands a bit more about the customer, all recommended insurance services become personalized and unique to servicing customers' specialized needs. Residents can find everything they need to protect all of the important things in their lives with the qualified agents at ISU Jallad Insurance Services.
In order to make all of this possible, the agency has partnered with Astonish– an insurance digital marketing and sales training company that specializes in modernizing the ways which the insurance industry does business. With this, the team has created a revolutionary new online marketing strategy. Their new methods include an exclusive "Virtual Insurance Office," designed to increase consumer engagement as well as provide the visitor with a more personalized experience. The Astonish campaign is also intended to help the agency both find and keep prospective clients, while continuing to broaden the agency's reach.
Their new campaign makes getting in touch with the agency easier than ever before. Interested Florida residents can simply fill out a free quote online, get connected with the agency's experts on various social media platforms or just give them a call at 888-773-1548.
ISU Jallad Insurance Services has high expectations for the increased value the new website and services will bring to insurance seekers in Florida.
About ISU Jallad Insurance Services Agency:
Since 2009, ISU Jallad Insurance Services has been providing insurance solutions to residents, business owners and high-net worth families throughout Florida. From personal lines to commercial services all the way to bonds, the experienced agents have the ability to help residents with a wide array of their needs. Samir Jallad launched ISU Jallad Insurance Services in January of 2009 and his son Jonathan Jallad joined the company in February 2011. From the very beginning, the agency has been the go-to for financial security and protection and they want to embrace anyone who needs their help, today.