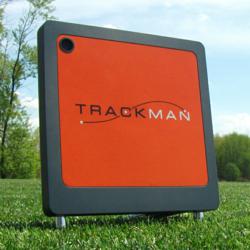 TrackMan is unquestionably the world's leader in ball flight measurement.
Grandville, MI (PRWEB) June 26, 2013
Maple Hill Golf is proud to announce the arrival of TrackMan to their fitting facility in Grandville, Michigan. TrackMan is unquestionably the world's leader in ball flight measurement and owned by PGA Player's such as Rory McIlroy, IanPoulter, Justin Rose and more than 80 tour pros. TrackMan Data is collected by Maple Hill Golf's trained PGA Professionals using the state of the art Trackman Performance Studio. Their trained staff will ensure your equipment is dialed in for your unique swing and abilities.
As West Michigan's only TrackMan Fitting facility, packages at Maple Hill Golf range from Driver Fittings to Entire Set Fittings at an extremely affordable price. Each fitting supplies the customer with a wealth of information about their swing. Club Data will include club speed, attack angle, club path, swing plane, swing direction, dynamic loft, spin loft, face angle and face-to-path. Ball Data covers ball speed, launch angle, launch direction, spin axis, spin rate, smash factor, height, carry, side, total, side total, landing angle, and hang time.
After a customer's TrackMan Fitting, all data, video, reports and scores are automatically uploaded to mytrackman.com. Here customers have access to their personal dashboard, inspirational videos, stats and other premium content.
For more information on TrackMan Fittings, visit http://www.maplehillgc.com.
About Maple Hill Golf
Maple Hill Golf has been a family owned and operated business since 1978. Maple Hill Golf carries the largest selection in golf equipment with the guaranteed lowest prices. We have you covered from equipment and professional club fitting, to golf instruction and year round golf facilities. Maple Hill Golf is Michigan's home of "See. Try. Buy. Save." Now offering customers 3 convenient retail locations in West Michigan.