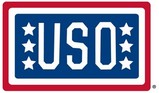 Arlington, VA (PRWEB) June 26, 2013
Twitter Pitch: @The_USO and @NFL to Send Draft, Edwards, Metcalf and Polian on spirit-lifting tour to Middle East
What: USO-NFL Tour
Who: Chris Draft, former NFL linebacker (thirteen seasons)
Donnie Edwards, former NFL linebacker (fourteen seasons)
Eric Metcalf, former NFL running back/wide receiver (fourteen seasons)
Bill Polian, former NFL general manager and current ESPN analyst
When: Summer 2013
Where: Middle East
Note: For security reasons, the specific countries and dates cannot be released in advance.
Why: Former gridiron greats Chris Draft, Donnie Edwards and Eric Metcalf to join former NFL executive turned ESPN analyst Bill Polian and kick off Summer '13 on a week-long USO/Armed Forces Entertainment tour to Middle East. On a mission to celebrate troops and boost morale, the group is scheduled to travel to two countries in seven days and visit more than six military work sites.
This year will mark the NFL's 48th year of working with the USO and deploying sports figures around the globe to uplift troops. Among those who participated in USO-NFL tours last year are Jason Baker (Free Agent), Dhani Jones (11-year NFL veteran/Travel Channel host), Alex Mack (Cleveland Browns), Takeo Spikes (Free Agent), Eric Winston (Free Agent), Bill Cowher (former Pittsburgh Steelers head coach); Leslie Frazier (Minnesota Vikings head coach); Ben Kotwica (New York Jets assistant special teams coach/U.S. Army veteran); and Eric Mangini (Senior Offensive Consultant, San Francisco 49ers).
This will mark the fifth USO tour for Edwards, who has traveled to seven countries since 2007, and the first for Draft, Metcalf and Polian.
Note: The USO strives to deliver life-changing experiences to troops and their families around the world, like this USO/NFL tour featuring football greats Chris Draft, Donnie Edwards, Eric Metcalf and Bill Polian. Visit uso.org/honor-salute-celebrate between Memorial Day and the Fourth of July to learn ways you can help the USO honor, salute and celebrate the accomplishments and valor of our deployed troops, military families, wounded, ill and injured troops and their caregivers and families of the fallen.
About the USO
The USO lifts the spirits of America's troops and their families millions of times each year at hundreds of places worldwide. We provide a touch of home through centers at airports and military bases in the U.S. and abroad, top quality entertainment and innovative programs and services. We also provide critical support to those who need us most, including forward-deployed troops, military families, wounded warriors and families of the fallen. The USO is a private, non-profit organization, not a government agency. Our programs and services are made possible by the American people, support of our corporate partners and the dedication of our volunteers and staff.
In addition to individual donors and corporate sponsors, the USO is supported by President's Circle Partners: American Airlines, AT&T, Clear Channel, The Coca-Cola Company, Grand Canyon University, jcpenney, Jeep, Kangaroo Express, Kroger, Lowe's, Northrop Grumman Corporation, Procter & Gamble and TriWest Healthcare Alliance and Worldwide Strategic Partners: BAE Systems, The Boeing Company, Lockheed Martin, Microsoft Corporation and TKS Telepost Kabel-Service Kaiserslautern GmbH & Co. KG. We are also supported through the United Way and Combined Federal Campaign (CFC-11381). To join us in this patriotic mission, and to learn more about the USO, please visit uso.org.