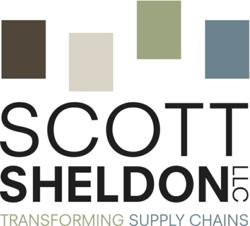 We are offering readers of this series 1 FREE hour of technology consulting for your supply chain! Ask us anything!
Medina, OH (PRWEB) June 27, 2013
Supply chain software – Ugh. Love it or hate it, you need it to successfully run your business. In the many years of working with clients we've experienced almost every type of software imaginable – from "homegrown" hot messes to "over the top" huge (and expensive) purchased products.
Before you embark on that journey to select a software vendor, you first need to know your business needs and your current software.
Think of it as, well, preparing to hire a new employee. There are all sorts of things you need to look at for the "new hire" but you must be able to recognize the needs for YOUR company first.
Let's look at a few, but important, considerations when reviewing your current software.
1. Is It "Homegrown" Or Purchased?
Believe it or not, a lot of senior managers in supply chain aren't even really sure about this.
"Homegrown" could be perfect for you but beware of "out of date" hardware & programming, customizations and lack of proper support.
Those of you that have purchased software, pause and ask yourself "Do I own it or rent it?" Owning vs. renting (or hosted) can establish different ground rules for any future decisions.
Some other things to consider with your current software: updated versions, customizations (in house or vendor supported), licensing (if applicable), contract terms and length (including termination clauses), and service and support.
2. What Is It Costing Me today?
This is a crap shoot because even if you know your normal "costs" (licensing, support, other services, etc.) you still need to account for costs that may not be as recognizable. These could be anything from down time, and staff (to operate and support), to effectiveness for order processing and management. Even from equipment costs (hardware, terminals, hand sets, etc.), and "slow to serve" or incorrect data management, to contract/P.O. penalties due to non-delivery.
3. Is It Really My Friend?
A true friend is always there for you and will support, love and forgive you if you make a mistake, plus help pick up the pieces. So should your software!
Does it (or will it) support your business needs, no matter how quirky or weird it may get?
What about making a mistake? Does it forgive yet, at the same time, apologize and fix whatever went wrong?
Does it talk to you and give you the "real" picture, meaning the right information at the right time?
4. What Is The Cost – Monetary And Business Wise – To Change?
Yes, change IS good but there is always a cost, whether it's money or staff changes, training, and time plus the change to your business.
Be sure to review all the soft and hard "costs to change". Involve all departments and set up a team to review any and all impacts to the business. You may not think that the sales group or customer service would have any say in the process but there could be an impact to their department that you are not aware of - it could affect your customer's experience.
Coming in 2 weeks:
Part II: Navigating the Sea of Technology The importance of vendor selection
Thinking about changing your supply chain software?
Take a look at some of our case studies to see how we have help others with their technology. xpedx, Lennox, The Chamberlain Group, Legrand.
We are offering readers of this series one free hour of technology consulting for your supply chain! Ask us anything!
About Scott Sheldon, LLC.
Scott Spyker began the supply chain and logistics firm in 2004 in order to give a personal consulting experience to each and every client. Headquartered in Medina, OH the company prides their international experience across many industries—specializing in Health Care, CPG & Retail, and Industrial. Visit the website to learn more.