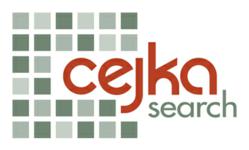 Physician recruiters must take strategic action – early – in order to recruit the top physicians emerging from training.
St. Louis, MO (PRWEB) June 26, 2013
Gaining a competitive edge in recruiting newly trained physicians has become a critical success factor for health care organizations. With the 2014 implementation of health care reform on the horizon, the challenge will intensify as physicians emerging from training begin their job search earlier than ever.
The newly released Residents and Fellows Survey conducted by Cejka Search reports that 61 percent of 2013 residents and fellows began interviewing prior to January of their graduating year compared with 41 percent of the 2012 class. Among the 2013s, 52 percent signed contracts by March, compared with 31 percent of the 2012s.
A majority of 2014 graduates will be looking at opportunities by late summer 2013 with plans to begin interviewing prior to year-end, based on the behaviors and decision-making factors reported annually in the survey, which provides key insight into the interests, needs and motivations of new physicians.
"The rise of physician employment, integration of medical practices and change in reimbursement structures will continue to pressure health care organizations to find the best talent who fit their organizations," said Lori Schutte, President of Cejka Search. "Physician recruiters must take strategic action – early – in order to recruit the top physicians emerging from training."
As the new generation of physicians seeks work/life balance, practice choices will be heavily influenced by family needs and personal ties. Three-quarters (76%) of respondents stated that their proximity to family will be a factor in deciding the location of their next job opportunity, more than two-thirds (67%) said that their choices are dependent on the interests of their spouse, significant other or family member, and 58 percent of new physicians chose their practice opportunity because they were trained in the area (an increase of 20 percent over 2012).
The survey offers compelling evidence for the adoption of recruitment and retention best practices. Almost one-third (29%) of respondents have a spouse or significant other who is also a physician (up 5 percent from 2012). This rise in two-physician couples may impact retention if one spouse accepts a position while the other is completing a training program in the same city. Turnover may occur when the couple decides to relocate to an area where they have personal ties.
To retain physicians during the first years in practice – when turnover rates peak – screen well for motivations with behavioral interviewing techniques, and cultivate candidates with ties to the community. Probing questions can help determine why a physician is considering your practice opportunity, and whether he or she plans to establish roots and stay for a prolonged period of time.
The survey also reveals key job preferences and motivations for residents and fellows:
•Networking with colleagues (67%) and obtaining information from program directors and attendings (56%) continue to be the most common resources used by residents and fellows to look for available practice opportunities.
•A large majority of respondents (88%) selected a suburban community as their first or second choice, compared to 76 percent who selected a metropolitan community.
•Nearly a quarter of respondents (23%) chose a rural community as their preferred choice, which marks a 16 percent increase since 2012.
•About half (44.9%) of respondents considered a fellowship. When broken down by specialty, nearly two-thirds (61%) of 2013 internal medicine residents considered further training, compared to only 29 percent of family medicine residents.
Learn more about preferences and expectations for practice setting, benefits, incentives and compensation – Request your complimentary copy of the 2013 Residents and Fellows Snapshot.
About Cejka Search
Cejka Search is a nationally recognized physician, health care executive, advanced practice and allied health search firm providing services exclusively to the health care industry for more than 30 years. Cejka Search recruits top health care talent for organizations nationwide through our team of experienced professionals, award-winning recruitment technology and commitment to service excellence. Cejka Search is a Cross Country Healthcare, Inc. company, a leading provider of health care staffing services in the United States.
For more information, visit http://www.cejkasearch.com.
For media inquiries, contact Mary Barber (Cejka Search), 314-236-4410 or Jamie Sherman (Black Twig Communications), 314-536-8928.