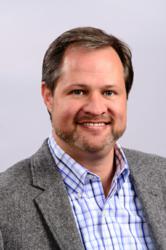 To me, this honor recognizes that when you do something you love, anything is possible.
Dallas, TX (PRWEB) June 27, 2013
Calvin Carter, founder and president of Bottle Rocket, one of the first third-party mobile app development companies in the country, has been named the Ernst & Young Entrepreneur Of The Year® 2013 Award winner of the Southwest Area North region. Carter and other Regional award winners now move on to compete for the Ernst & Young National Entrepreneur of the Year Award, which will be announced November 16 as part of the Strategic Growth Forum held November 13-17 in Palm Springs, CA.
"To me, this honor recognizes that when you do something you love, anything is possible. It's also a testament to my parents who taught me to never give up, never give in. The success of Bottle Rocket wouldn't be possible without the outstanding people who work hard every day to create mobile experiences of the highest quality," said Carter. "This award is indicative of the critical, strategic role mobile apps have attained worldwide in less than five years."
Carter will attend the Strategic Growth Forum and National Awards gala on November 13-17 at the JW Marriott Desert Springs Resort & Spa in Palm Springs, California. The invitation-only event brings together approximately 2,000 top CEOs, business leaders, entrepreneurs, advisors and investors, which provide strategies for supercharging company growth from established leaders in their industries. The forum ends with the National Entrepreneur Of The Year® awards, recognizing the inspirational individuals whose companies drive innovation within their industry.
The Ernst & Young Entrepreneur Of The Year® program recognizes high-growth entrepreneurs who demonstrate excellence and extraordinary success in such areas as innovation, financial performance and personal commitment to their businesses and communities. A finalist last year, Carter was selected this year's winner by an independent panel of judges.
About Bottle Rocket
Bottle Rocket is a full-service mobile solutions provider, focused on creating handcrafted apps for the world's most discriminating brands. Since its founding in early 2008, Bottle Rocket Apps has developed more than 100 iPhone, iPad and Android apps for leading brands such as A&E Television NPR, Starwood Hotels & Resorts, Food Network, Scholastic, ESPN, TBS, TNT, National Geographic, Discovery Channel, BET, SPIN Magazine, Bravo Television and American Express. The company's apps have won numerous industry accolades including multiple Apple Hall of Fame awards, and frequently appear at the top of their categories on the App Store. The team of senior strategists, architects, developers and artists work their magic from the company's offices in Dallas, Texas.
About Ernst & Young
Ernst & Young is a global leader in assurance, tax, transaction and advisory services. Worldwide, our 167,000 people are united by our shared values and an unwavering commitment to quality. We make a difference by helping our people, our clients and our wider communities achieve their potential. For more information, please visit ey.com.