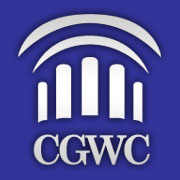 The app provides a checklist of to-do's for use in the immediate aftermath of an auto accident.
Orlando, Florida (PRWEB) June 28, 2013
The app provides a checklist of to-do's for use in the immediate aftermath of an auto accident, as well as helpful fact- and evidence-gathering tools that the user can use to ensure their rights are protected after an accident.
Some of the most notable features of the app include: a camera, video recorder, and text notepad to help the user record important accident data; a FAQ section containing answers to key questions about auto accidents; time-saving forms that will help users gather all of the information needed from drivers, witnesses, and passengers; an automatic GPS locator that helps record traffic patterns and driving conditions; and an emergency services locator.
"We are pleased to announce the availability of our Accident App," says attorney Melvin B. Wright. "We know how difficult it can be immediately after an accident – or even at the accident scene – to remember everything that can and should be done to preserve evidence, document the event, and properly prepare for the inevitable insurance claims. We hope this information will be helpful to our clients and the public at large."
Auto accidents are one of the firm's primary practice areas. As with all personal injury cases, Wright emphasizes that the key to winning fair compensation lies in constructing a strong injury claim that is backed by as much clear evidence as possible. Orlando auto accident victims can contact the firm at (407) 712-7300 or through the app itself for more information, or to schedule a free case evaluation.
About Colling, Gilbert, Wright & Carter
Colling, Gilbert, Wright & Carter is a full-service personal injury law firm with offices in Orlando and Ocala, Florida. Founded by Stewart Colling, Melvin Wright, and Ronald Gilbert, the firm now has over 80 years of combined experience, and has obtained major verdicts and settlements in a wide range of cases, including medical malpractice, tractor-trailer accidents, defective product cases, workers' compensation claims, wrongful death cases, and class action lawsuits.
Every partner in the firm has received the highest possible Martindale-Hubbell rating ("AV"). The partners at CGWC pride themselves on providing aggressive and effective representation that never loses sight of the personal nature of each case. Colling, Gilbert, Wright & Carter has lawyers licensed to practice in Florida, Colorado, Washington D.C. Tennessee, Texas, and Georgia.
To learn more about Colling, Gilbert, Wright & Carter, please visit their website at http://www.thefloridafirm.com.