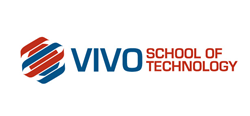 "This is a very high-demand profession and we anticipate a positive response to our initial offering," said Brian Knight, CEO of Pragmatic Works.
JACKSONVILLE, Fla. (PRWEB) June 27, 2013
Brian Knight, owner of Pragmatic Works, one of Florida's fastest-growing technology companies, is making an investment in statewide and national employment needs for developers by creating a .NET training school. Vivo School of Technology will prepare students for real world client projects immediately upon graduation.
Vivo School of Technology leased 3,200 square feet of space in the EverBank Center in downtown Jacksonville, where with the cooperation of local companies, they've put together a six-month apprenticeship program for software development. Over the six months, each apprentice will work closely with senior developers and mentors in an intensive, hands-on program while building the skills most in demand in the booming field of software development.
According to company officials, there's a large gap between the qualified labor forces required and those available to fulfill the anticipated demand for .NET Framework developers locally and nationwide.
Based on recent research, a traditional college degree isn't as valuable an investment as it was in past decades. About 1.5 million, or 53.6-percent, of bachelor's degree-holders under the age of 25 last year were jobless or underemployed, the highest share in at least 11 years, according to the Census Bureau's Current Population Survey and the U.S. Department of Labor.
Company officials anticipate 90-percent placement for all graduates of the one-year program. That's a stark comparison to 50-percent placement rates for college bachelor's degree graduates who invest in three additional years and pay about 90-percent more in tuition and fees for a traditional degree.
According to an analysis by the Associated Press of government data, recent graduates are now more likely to work as "waiters, waitresses, bartenders and food-service helpers than as engineers, physicists, chemists and mathematicians combined."
Science, technology, engineering and mathematics (STEM) professionals are forecasted to be growth professionals for the next several decades.
"This is a very high-demand profession and we anticipate a positive response to our initial offering," said Brian Knight, CEO of Pragmatic Works. Knight himself did not complete a college degree and wishes to provide others opportunities like those he received from professionals willing to invest in his talents.
"Finding developer resources is becoming increasingly difficult," Knight said. "For example, to find a corporate developer for one of our Pragmatic Works' projects, we had to spend close to $15,000 in recruiting fees and wait nearly five months to find the right developer."
"Vivo School of Technology is going to create the supply to help with the demand in Jacksonville and nationwide," Knight said. "In six months, someone can go through the program and be a skilled junior developer with a working portfolio. Traditional colleges and universities can't produce the talent fast enough for the demand."
According to Knight, a graduate of his program can find work as a junior developer earning $45,000 per year in Jacksonville and as much as $85,000 per year in San Francisco. With a few years of experience, compensation will increase to $70,000 to $100,000 and above, and up to $100,000 to $200,000 after five years of experience.
Knight, referencing his observations from Dice.com, says there have been nearly 200 developer jobs posted in the past 30 days from more than 100 northeast Florida employers. "Organic salary growth is starting to resemble the dot-com boom of the 1990s, where some employers were paying tens of thousands of dollars to recruit one employee," Knight said. He recounts one employer paying a $30,000 bounty on developer referrals.
The time for students to express an interest is now, as the school plans to launch in August with six weeks of preparatory work required for students. There's initially room for 60 students, with some scholarships and paid internships available. Students and individuals interested in the program should go to http://www.vivoschool.com to learn more.
The six-month program cost is $9,900, which includes books and a new higher power developer laptop loaded with all the necessary tools. Students will also receive the best technical books available and a full support structure as part of the program.