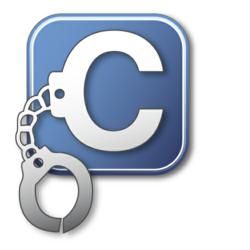 Geo Sites like the ones that CriminalLaw.com offers are one tool that is becoming increasingly popular
San Diego, CA (PRWEB) June 28, 2013
CriminalLaw.com, a San Diego-based criminal defense national portal, is proud to announce recent partnerships with two more criminal defense law firms. These new partnerships in Akron, Ohio with Attorney Adam VanHo and New Port Richey, Florida with Attorney Joe Bodiford indicate that the city specific and high-quality content approach is becoming increasingly attractive for many law firms.
Both attorneys are highly-experienced criminal defense lawyers who handle state and federal cases. The new partnership with CriminalLaw.com indicates that each firm is serious about expanding their reach and assisting more clients in their area who need rigorous defense of their constitutional rights. For many law firms, and for many industries in general, developing the firm's online presence and finessing their approach to publicity is absolutely crucial in the digital age. Geo Sites like the ones that CriminalLaw.com offers are one increasingly popular approach.
San Diego Attorney Michael Berg, founder of CriminalLaw.com, says that when he first started practicing law in the 1980s, "the phone book, newspapers and other print sources were some of the only options for law firms to publicize themselves. Word-of-mouth referrals will always be crucial for law firms but online marketing is essential now more than ever, in fact, mandatory if a firm wants to thrive today and tomorrow."
Though Berg has long had a web presence from the earliest days of the Internet, he saw a need for something different to make searching for criminal law firms easier for potential clients and less labor intensive for attorneys trying to share their services with the public.
"We want to help the public by not only having websites that are tightly focused on certain geographical areas, but that also offer in-depth overviews of attorneys." Berg sees the company's sites as tools for educating the public on matters from how to hire an attorney to finding out about the law all in one place. But, he says "we also want to make sure that we provide a turn-key platform for the already 'too-busy to deal with this' attorney." Thus, CriminalLaw.com, he says, "gives a firm an easy-to-use platform that is also fully supported by our staff." Berg's concept is also to offer the attorneys they partner with an opportunity to update their own sites or customize them to their own needs or they can take a hands-off approach and simply allow CriminalLaw.com's designers, developers and writers to provide high-quality and detailed content. "In most cases, he says, "there is a combination of both of these approaches."
In addition to offering this type of customized service, the strategy is also geographically targeted. Someone searching for an Akron defense attorney may have numerous options, but a website that is dedicated to Akron criminal defense and that shares vital information about a highly-experienced and proven attorney has a much better chance of showing up early in an online search, especially when associated with a portal that is completely targeted and focused in the criminal defense field.
Focusing efforts on specific cities is a great way to improve performance, Berg argues. But "coupling this approach with exclusivity to clients, this is what really sets our Geo Sites apart." Rather than providing a platform and support for multiple criminal defense attorneys in a city, CriminalLaw.com can dedicate resources to a single law firm in a city. Berg explains that "if we are spreading our resources to other firms in the same city, for instance, in New Port Richey," Mr. Berg says, "we are simply competing with ourselves. The law firms that we work with are our partners. Like any good partnership, we want to do what benefits everyone's long-term interests and this often means focusing exclusively on their needs."