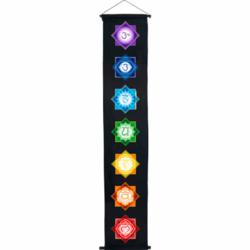 Ancient native legend says that at the end of the evening, friends would gather around a bonfire and share their hearts. They would speak of the good qualities of each other and remember times shared.
Colebrook, NH (PRWEB) June 27, 2013
Top wholesale supplier of metaphysical, new age and spiritual supplies, Kheops International, announced today that many of their favorite summer gift items are now back in stock. Visit Kheops at http://www.kheopsinternational.com.
"Certain New Age products tend to sell better at different times of the year. That is definitely the case with many of our back in stock items. During the summer months there are numerous fairs and festivals celebrating different cultures and themes from around the world. Our multi-cultural products give festival goers, as well as vacationers, a meaningful gift and keepsake they will treasure for a lifetime," says Kheops International Inventory Control Specialist Maxime Letourneau.
Music is often an essential part of any cultural festival or celebration and djembe drums are a favorite of many. Kheops exotic dragon carved djembe drums are exceptional and feature adjustable heads that are secured with nylon rope runners for a superior sound quality.
Energy tuning tube s are another popular musical choice. They produce a lovely chime and are used to help restore balance to your energy field by replacing negative energy with positive energy. The tubes vibration frequencies also help to reduce stress.
One of the most beloved keepsakes in the New Age and gift sectors is the terra cotta t-light holder called "Circle of Friends". Each of the friends arms are entwined, signifying the unbroken circle of friendship. This is a perfect "bestie" gift.
Prayer flags make for affordable eloquent gifts. They add color and movement to any space and when left outside they send the messages and mantras to the heavens. When prayer flags are placed inside they tend to increase the spiritual vibration of the area.
Back in stock items are available in limited quantities, so act now to get the best selection of t-light holders, prayer flags, djembe drums, dream catchers, stone statues and more.
Kheops International, one of the world's foremost wholesale suppliers of metaphysical, new age and spiritual gifts, provides an extensive line of products for one-stop shopping, (KheopsInternational.com).
About KheopsInternational.com
Kheops International prides itself on being one of the best wholesale suppliers of quality metaphysical products. They search the globe to bring meaningful, gifts to your store. Kheops makes it a priority to steadily increase its supply of products that have been manufactured using environmentally-sound methods. Kheops purchasing agents work diligently with suppliers to improve product quality, maintain competitive pricing and to ensure that the manufacturing processes are safe. These humanitarian efforts help to ensure a positive energy in all of their meaningful gifts.