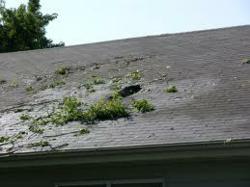 Disaster Strikes...Strike Back!
Baltimore, MD (PRWEB) June 27, 2013
Thunderstorms pose a serious threat to the community and should not be taken lightly. Storm damage can occur from large pieces of hail and damaging winds.
Thunderstorms most frequently occur during the late afternoon, around 5 p.m., from May through early September.
Checking for static on AM radio, sudden increase in wind or a sudden change in the wind direction and darkening clouds, sure tell-tale signs of thunderstorms being in any area.
Lightning is common when severe thunderstorms arise. If there are storms within ten miles, there is a risk of being struck if outside.
Take precautionary steps to protect from the dangers of severe thunderstorms this summer and know that ServiceMaster by Singer is here when disaster strikes!
ServiceMaster by Singer is a full service restoration company serving the Baltimore Washington Metropolitan areas for over a decade. We are a leading restoration company providing water remediation, fire damage restoration, mold remediation, complete construction services, storm damage restoration, crime – trauma cleaning, hoarder cleaning, and residential and commercial cleaning services. Call for more info: 855-5-Singer.