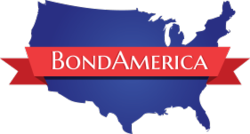 According to the American Society of Civil Engineers, one out of every nine of the nation's bridges are rated as structurally deficient.
Chester, VA (PRWEB) June 27, 2013
According to the American Society of Civil Engineers, one out of every nine of the nation's bridges is rated as structurally deficient. This statistic may be alarming to drivers, especially since bridges across the country are required to be constantly inspected and maintained. The recent Washington Bridge collapse highlights the fact that America's infrastructure is aging. Yet, the professionals at the BondAmerica Corporation want to provide some peace of mind to the nation's motorists through safety tips.
The wakeup call the Washington Bridge incident has produced within cities, towns, and residents alike is widespread. Safety is becoming a topic of discussion as well as how the roads, highways, and other infrastructure deteriorations can be solved. As for motorists, they can take their own precautions when coming upon or going across bridges in any state. Here are some tips on driving safety provided by the BondAmerica Corporation:
•Pay attention to the weather report before making a trip. If there are high winds, going over a bridge can be very dangerous.
•When roads are slick due to rain, especially on metal draw bridges, drivers need to be aware of the other vehicles on the bridge, and not just their own driving habits.
•Caution should be used when navigating across icy bridges in the winter. Since many are made of concrete, they have a tendency to freeze and ice over long before other roads do.
•Make sure the vehicle being operated meets the weight requirements to cross a particular bridge.
•Pay attention to all signs and lane markers when crossing a bridge. This is particularly important when entering and exiting a bridge to avoid collisions with oncoming traffic.
•Eliminate all distractions when driving over a bridge. No text messaging, phone calling, or setting a GPS destination.
•Just like anywhere on the road, always be mindful of the surroundings to avoid accidents and injuries.
The agency hopes these tips can help to keep drivers safer on the roads. In addition, the bonding professionals would like to address the responsibilities of the public construction industry. Since bridge repair and maintenance will become prevalent in the coming years, it is important for construction companies to remain protected as well. Construction bonds are required per job, which is why it is so important to purchase the right ones. If a contractor does not have one, they could be found in breach of contract and face legal ramifications.
The BondAmerica Corporation has the ability to consider cases up to a single limit of $50,000,000 and an aggregate limit of $100,000,000. However, they also have some specialty, quick turn-around, credit only programs where underwriting is based on personal credit reports and past job experience. In addition, they can provide contractors with bid bonds, payment bonds, performance bonds, maintenance bonds, completion bonds, and much more. No situation is impossible for them to take care of. For more information on construction bonds, please give the agency a call at 888-826-3803.
About The BondAmerica Corporation:
The BondAmerica Corporation is a full-service "Bonds Only" Company located just 15 minutes south of Richmond, Virginia. With the exception of fidelity and fiduciary liability, they do not write insurance of any kind. Their philosophy is that you contact an Insurance Specialist for your insurance needs, so why not contact a Bond Specialist for all of your bonding needs? The company is properly licensed in all 50 states, plus Washington, DC. They are an independently owned and operated agency that was established in June of 1999. Most importantly, all of their companies are Treasury Listed, Admitted, and carry some form of "A" Rating. They accept nothing less than the best for their clients. Their motto is: "We love to say 'yes' when all other bonding companies tell you 'no!'"