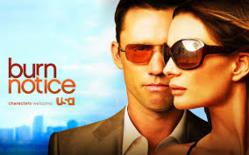 Los Angeles, California (PRWEB) June 27, 2013
We are delighted to announce that two new media projects and one returning TV show project have recently been slated for production by our tenants. International Digital Artists (IDA) has announced its participation in a new project while Fox Television Studios' TVM Productions has announced that it will continue work on an ongoing project. LWT Enterprise has moved into our Glendale facility and plans to start shooting a new series immediately. With these new projects in full swing, our tenants represent some of the most talented and driven professionals in the media field.
LWT Enterprise, our newest tenant in Glendale, is part of the ITV Studios America family. One of the leading producers in both reality and scripted programming, ITV Studios America is behind the viewer-acclaimed "Hell's Kitchen" and TLC's bridal competition "Four Weddings." LWT Enterprise is slated to work on two different projects, "Time's Up" and "Ruff Neighbors," from our Glendale building. The company is working with renowned dog whisperer and canine behavior expert Cesar Millan on "Ruff Neighbors," which just closed its casting call. Filmed in the neighborhoods of Los Angeles, the show will feature Millan helping dog owners bring their boisterous, poorly behaved pets under control. Individuals asked Millan to help them with their own dogs or to address a problem with a trouble dog in their neighborhood. The new show will begin production soon.
Current tenant International Digital Artist (IDA) has recently announced its intention to work with Animetropolis and EFG-Renascence on "Tailchaser's Song," an animated feature film. The three companies announced their participation in the project at the Cannes Film Festival earlier this month. "Tailchaser's Song" is a stereoscopic, computer-generated animated film in 3D. Work on the family film will begin later this year and will be helmed by producer Peter Ramsey, director of "Rise of the Guardians." Tad Williams, author of the fantasy-adventure novel on which the film is based, will join the team as co-producer. IDA continues to win praise from its peers in the field and was the first Japanese film studio to be nominated for a Visual Effects Society Award for animation. IDA maintains offices in Glendale and Japan.
TVM Productions, operating under the umbrella of Fox Television Studios, continues work on its highly successful series "Burn Notice". The show entered its seventh and final season on June 6 and celebrated its 100th episode on June 13. The show is slated to run for 13 episodes in its final season. TVM Productions has received critical praise for the television show, which follows an ex-CIA agent who has been 'burned' by his former employer. TVM Productions has worked on the successful show for several seasons and has a wealth of television credits to its name.