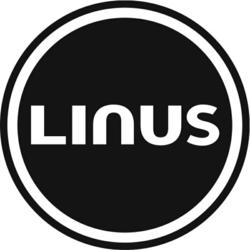 Bohemia, NY (PRWEB) June 27, 2013
On June 27, city bike designer Linus Bike responds to an article that highlights the high amount of cyclists amongst London commuters.
According to an article on http://www.guardian.co.uk, cyclists make up 24% of vehicles in London's morning rush as reported by the Transport for London (TfL). This number was comprised through a mass census of cyclists in London and is supporting the fact that "the bicycle is no longer the transport of the minority, and that we need to take the bicycle seriously as a means of transport."
Elephant and Castle, one of the city's most busiest roundabouts, saw 903 cyclists per hour head north toward the center of the city between the hours of 7am and 9am. The London Bridge also averaged 660 bikes in an hour through the duration of the day from 6am to 8pm.
Andrew Gilligan, London's new cycling commissioner, believes these statistics prove that a larger portion of the transport budget should go to improving the city's cycling infrastructure. "Cycling is clearly a mass mode of transport in central London and until now it hasn't been treated as such."
The London Cycling Campaign's chief executive, Dr. Ashok Sinha, says, "The ultimate goal must be to enable people of all ages and backgrounds to feel safe enough to cycle for everyday local journeys."
Jason Latty, representative from Linus Bike, a city bike designer, encourages London to incorporate more cycling infrastructure, saying "In order for this cycling intiative to continue moving forward, cyclists need to feel like their needs and safety are being considered as transit funding is being dispersed. Designated bike lanes are just one example of how London can create a more bike-friendly environment. It would be a smart investment for the city."
Linus Bike is a California-based bicycle manufacturer that specializes in creating vintage style city bikes and commuter bikes. Not simply a bicycle company, Linus Bike sells a complete line of accessories for the environmentally conscious and for those who have a fondness for European style bicycles and the great tradition of European cycling.
#####