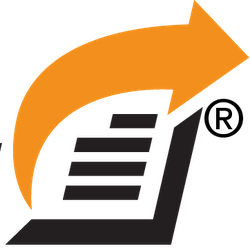 Unless a small business has a physical office in Delaware or Nevada, it's usually easier and less expensive to incorporate in its home state.
Westlake Village (PRWEB) June 27, 2013
CorpNet.com, a leading online business document filing company that helps entrepreneurs start a business and keep a business in compliance, is helping new businesses across the country answer an important question for the end of the second quarter: where to incorporate a business?
"Home state incorporation" is when a business incorporates in the state where it is physically located. Some small business owners think that they can save money by incorporating in a state with low filing fees (such as Nevada or Wyoming), even if their company is not located or doesn't conduct business in that state. That's why so many small business owners initially approach the question of where to incorporate by looking at a business-friendly state like Delaware, Nevada, or Wyoming.
CorpNet.com CEO Nellie Akalp recently explained the problem with incorporating "out of state": "No one likes to pay more in fees or taxes than they have to and many small businesses find Nevada and other state's lack of business state income taxes extremely attractive. However, you need to keep in mind that while Nevada may not tax your corporation, the state where your corporation is physically located will come after you for those taxes sooner or later."
In addition, Akalp explained the other potential downside of incorporating "out of state." Companies that incorporate in one state but do business in another state must register to transact business (also known as foreign qualify) in that state. For example, if a California-based company decides to incorporate in Delaware, it will need to qualify as a foreign corporation in California, pay state taxes for the business it conducts in California, as well as appoint a registered agent, pay filing fees, and file an annual report in both California and Delaware.
For this reason, CorpNet.com offers the following general advice: for a small business with less than five shareholders, it is often best to incorporate in the state where the business will have a physical presence (i.e. the state where the business has an office, sales people, and/or employees).
According to Akalp, "Unless a small business has a physical office in Delaware or Nevada, it's usually easier and less expensive to incorporate in its home state."
She recommends business owners file their incorporation before the end of Q2 so that they are a corporation for Q3.
Small business owners who are interested in learning more about where to incorporate a business are encouraged to watch Akalp's video at http://www.corpnet.com/incorporate/where-to-incorporate/.
Helping entrepreneurs navigate the murky waters of small business ownership is something Akalp has long been passionate about. Through her public speaking, frequent blogging and networking with small business owners, she has developed a loyal following of entrepreneurs. She was honored as a Small Business Influencer Champion for 2012, and has helped more than 100,000 business owners file their business structures.
About CorpNet.com
CorpNet.com is an online business document filing service that provides new and existing business owners with the most comprehensive, cost-effective services when it comes to starting, protecting, and managing a business. Through its website, CorpNet.com provides business filing services required for a variety of business needs such as: incorporate a business or form an LLC (Limited Liability Company), file a DBA, Doing Business in Multiple States (Foreign Qualifications), close a business (Dissolutions), Registered Agent Representations, Trademark Search and Registrations, and Corporate Compliance services and supplies for all 50 states.
Founded by experienced entrepreneur/attorney husband and wife team, Philip and Nellie Akalp, CorpNet.com is a private company based in Westlake Village, CA. For more information, please visit http://www.corpnet.com or follow @CorpNet on Twitter.