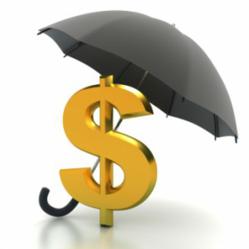 We help tailor a customized strategy to assist investors in completing a 1031 exchange to receive consistent, monthly returns through our current residential inventories in Las Vegas and Southern California
Las Vegas, NV (PRWEB) June 26, 2013
According to a recent Case Shiller home price index release, 2013 continues to be a lucrative year for investors who put their investments into the Las Vegas and Southern California real estate markets. Both markets have had continuous monthly home price increases fueled by continuing demand and decreasing inventory. "It's time for the nation to begin sustainable recovery in the housing market. It's great news to see that happening in two of the hardest hit areas" said Mike Eckerman, CEO of Novus Dia Financial, a real estate asset management firm.
Eckerman wants to help and encourage folks coming out of a 1031 tax exchange to look at available real estate opportunities in growing markets. "For example, we specialize in providing residential income producing properties in Las Vegas and Southern California which can be sold to investors looking to roll out of a 1031. We have even put together proprietary strategies to allow investors to enjoy tax deferred status without those headaches and challenges of being a landlord in some cases," explains Eckerman.
The 1031 exchange is essentially an IRS tax code that allows an investor to exchange one investment for another and defer capital gain taxes. The most popular 1031 transactions are done through real estate investments. "We help tailor a customized strategy to assist investors in completing a 1031 exchange to receive consistent, monthly returns through our current residential inventories in Las Vegas and Southern California," Eckerman said.
Eckerman adds that with a qualified 1031 tax exchange, investors can protect themselves from capital gains tax, facilitate a steady portfolio growth and increase the returns on their investment.
In addition, Novus Dia Financial is currently offering free consultations to those interested in 1031 exchange opportunities. Eckerman also adds that they work closely with required Qualified Intermediaries and other tax professionals, who will help in completing a 1031 investment strategy in accordance to IRS regulations.
Novus Dia Financial is a Real Estate Asset Management and Strategy Firm that specializes in acquiring, leasing and selling Residential Real Estate. Novus Dia Financial also provides education to individuals on how they can earn above market returns through Proprietary Real Estate Investment Strategies. Novus Dia has office locations in Las Vegas, Newport Beach, Beverly Hills and San Francisco.