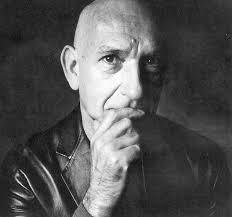 News headlines about a sweeping surveillance program have people talking about internet privacy.
Hollywood, CA (PRWEB) June 26, 2013
The producers of Outlook Ben Kingsley public television are pleased to announce a new series of reports exploring how the internet has changed our perception of privacy in the 21st century.
The Outlook with Ben Kingsley TV show is talking to experts in online privacy about how what we share online makes us vulnerable to intrusions into our privacy. In light of the new debate over internet privacy in the wake of revelations about a sweeping National Security Agency surveillance program, many Americans are taking a hard look at what they are keeping private and what they are making public online.
Social medial has given people a level of comfort about what they share online, and in this new report audiences will see how even the most innocuous sharing of details about our lives can be used against us in the future.
The producers of Outlook will distribute the new report in August. Check local listings for air times on public television and PBS affiliates in individual markets. For more information the producers can be contacted via the official website for the show at outlooktelevision.com.