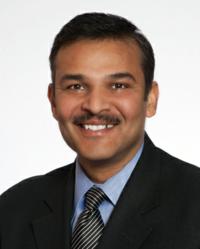 New Port Richey, FL (PRWEB) June 27, 2013
The health care landscape is rapidly changing. Education about new systems, integration of new policies, and the adoption of new procedures are critical parts of adapting to the game-changing reality of the Affordable Care Act. The American Board of Quality Assurance and Utilization Review Physicians (ABQAURP -http://www.abqaurp.org) proudly names Sunil K. Sinha, MD, MBA, CHCQM to chair its committee governing continuing medical education. His track record of exemplary service and dedication to quality health care embodies the values and mission of ABQAURP and he brings new perspectives and skills to the committee.
In addition to this appointment, Dr. Sinha has also been chosen to sit on the Patient Safety and Quality Healthcare (PSQH) editorial advisory board. Both of these announcements represent a refreshing approach to the new challenges presented in today's tumultuous health care environment.
About Sunil K. Sinha, MD, MBA, CHCQM
Dr. Sinha is Chief Medical Officer at Bon Secours Memorial Regional Medical Center in Mechanicsville, VA. Prior to joining Bon Secours, Dr. Sinha served as Director for Medical and Public Health Policy for Pfizer Inc. in New York and Washington, D.C., and as a senior medical officer at the Centers for Medicare & Medicaid Services. He also worked for the Department of Veterans Affairs, where he served as the Director of the Managed Care Clinical Center of the VA Maryland Health Care System and the Director of Primary Care at the Marion VA Medical Center. Dr. Sinha has been an ABQAURP Diplomate since 2000.
He is a senior examiner for the Malcolm Baldrige National Quality Award program, and was appointed by the U.S. Commerce Secretary to serve a three year term as a judge. He is past chairperson of the Maryland Performance Excellence Award program and current board member of the Virginia state Baldrige Award program. He serves as a juror for the National Quality Forum's National Health Care Quality Award and the Joint Commission's John M. Eisenberg Award; as adjunct faculty at The Johns Hopkins Bloomberg School of Public Health and the Virginia Commonwealth University; and is a volunteer teacher for Junior Achievement of Central Virginia. He serves on the board of the American College of Healthcare Executives (ACHE).
About ABQAURP
Established in 1977, ABQAURP (http://www.abqaurp.org) is the nation's largest organization of interdisciplinary health care professionals. We are committed to maximizing patient safety and the quality of health care provided to the public by maintaining a culture of educational and certification excellence and making it available to all health care professionals.
About PSQH
PSQH (http://www.psqh.com) is written for and by people who are involved directly in improving patient safety and the quality of care. They welcome original submissions from all healthcare professionals on topics related to safety and quality. PSQH publishes a variety of articles, to reflect the breadth of work being done in this field: case studies, surveys, research, book or technology reviews, guest editorials, essays, and letters to the editor.