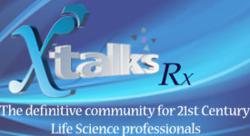 Toronto, Canada (PRWEB) June 27, 2013
With patient safety especially critical in clinical research involving pediatric populations, sponsor companies are leveraging multiple stakeholders in the development and execution of their data and safety monitoring plans. The question remains: how can these groups best be leveraged to harvest their expertise and ensure a cohesive and effective safety monitoring strategy?
This webinar will explore the roles of DSMBs and IRBs in particular and examine how they are involved in ensuring patient safety in pediatric trials, the unique considerations in developing DSMBs for pediatric populations, how regulatory guidance is driving change for DSMBs and IRBs and how to best work with each other and sponsors to ensure the highest degree of safety for patients and the best quality of research and data. Join speakers Jeffrey Cooper (Copernicus WIRB) and Dr. Phil Walson (independent DSMB member) as they explore these issues and answer your questions.
To learn more about the event, visit: http://xtalks.com/Pediatric-Safety-Monitoring.ashx
Xtalks, powered by Honeycomb Worldwide Inc., is a leading provider of educational webinars to the global Life Sciences community. Every year, thousands of industry practitioners turn to Xtalks for access to quality content. Xtalks helps Life Science professionals stay current with industry developments, trends and regulations. Xtalks webinars also provide perspectives on key issues from top industry thought leaders and service providers.
To learn more about Xtalks, visit http://xtalks.com/ContactUs.ashx
Contact:
Karen Lim 416-977-6555 ext 227
clientservices(at)xtalks(dot)com