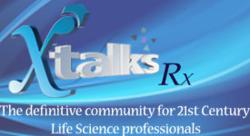 Optimal decision making in healthcare requires the ability to make accurate forecasts of the consequences of various clinical or policy decisions
Toronto, Canada (PRWEB) June 28, 2013
Optimal decision making in healthcare requires the ability to make accurate forecasts of the consequences of various clinical or policy decisions. This webinar will focus on the use of simulation modeling as a tool for gaining insight into vital healthcare questions. Now that data is becoming abundant, healthcare modeling and simulation are more in demand. What are the different types of modeling available to researchers, analysts, and decision makers? What problems are best informed by which modeling methods? How can modeling be used to generate enough compelling evidence to support key decisions for specific populations?
In this webinar, Dr. Mark Roberts, professor of health policy and former president of the Society of Medical Decision Making, will address these questions in a 90-minute crash course that was also presented to a capacity crowd at Health Datapalooza IV. Interested and eligible participants will be invited to a follow-up training on ARCHeS, the online simulation and analytics suite developed by Archimedes, Inc., a healthcare modeling and analytics company.
Register for this complimentary webinar at: http://xtalks.com/data-analytics-modeling-healthcare.ashx
Xtalks, powered by Honeycomb Worldwide Inc., is a leading provider of educational webinars to the global Healthcare and Life Sciences community. Every year, thousands of industry practitioners turn to Xtalks for access to quality content. Xtalks helps professionals stay current with industry developments, trends and regulations. Xtalks webinars also provide perspectives on key issues from top industry thought leaders and service providers.
Contact:
Karen Lim (416) 977-6555 ext 227
clientservices(at)xtalks(dot)com