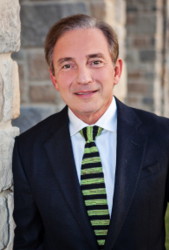 We are committed to providing Fort Worth residents with a higher quality of life when it comes to their vision.
Fort Worth, TX (PRWEB) June 28, 2013
Once again Dr. Brian D. Ranelle and Dr. Jerry G. Hu of Texas Eye and Laser Center have been selected as Top Docs by Fort Worth, Texas magazine. This makes Texas Eye and Laser Center's 13th consecutive year for being chosen as a Top Doc.
"We are extremely pleased and humbled to once again be honored with the Top Docs title," said Dr. Hu. "Being able to help our patients see clearly again and enjoy life with clear vision is rewarding in itself. But to be recognized by your peers for outstanding work is a very good feeling."
Surveys were sent out to more than 4,500 Tarrant County physicians by Fort Worth, Texas magazine, asking them to rate their fellow doctors. The physicians were asked to select who they felt were the leaders in each specialty. A select panel of physicians then reviewed those submissions. Regarding the ophthalmology field, Dr. Hu and Dr. Ranelle have been selected every year since 2000.
"We are committed to providing Fort Worth residents with a higher quality of life when it comes to their vision," said Dr. Ranelle. "We don't set out every day for recognition. We strive to be committed to the details and providing each patient with the individual care and attention he or she deserves. We are honored that our peers recognize our efforts, and what Texas Eye and Laser Center represents. This only makes us want to work harder."
****
About Texas Eye and Laser Center:
Dr. Brian Ranelle and Dr. Jerry Hu combine thousands of procedures worth of experience with the best technology and patient care to make Texas Eye and Laser one of the leading eye care centers in the country. From cataract surgery, to corneal treatment, to LASIK surgery, Texas Eye and Laser Center offers the most high-tech technology available. At Texas Eye and Laser Center, the surgeons are board-certified by the American Academy of Ophthalmology and dedicated to the mission statement of "World Class Patient Care."
Contact:
Texas Eye and Laser Center
Ft. Worth: 3405 Locke Ave, Suite 100 Ft. Worth, TX 76107
Hurst: 1872 Norwood Dr, Suite 200 Hurst, TX 76054
817 540 6060
http://www.lasikdr.com
https://www.facebook.com/texaseyeandlaser