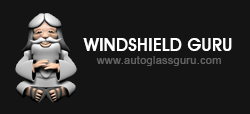 The benefits will fall on Auto Glass Guru customers.
(PRWEB) June 26, 2013
In May, Auto glass guru employees attended training classes and received certifications in proper installation procedures and the use of Dow urethanes. The training program incorporates technical responsibility and safety, implements of labor, installation techniques, troubleshooting, and more. In addition, they were instructed in the use of Dow urethanes, crucial adhesives used during the installation of the auto glass.
The training experience included not only their professional windshield installers, but sales and customer service reps as well. Educating the latter so in-depthly on windshield replacement maximizes their abilities as sales and customer service reps. In the end, the benefits will fall on Auto Glass Guru customers during all facets of their windshield replacement experience.
The owner of the company, Jace Green, commented on his employees and their recent certifications stating, "At windshield guru, the customers' safety and the quality of our glass installations are paramount. I don't think most customers know when they replace their windshields that who they choose is a big deal! The windshield can support up to 60% of the vehicles integrity in a rollover. That's a big deal!"
Auto Glass Guru is a national windshield installer who provides quality and professional installation services to all fifty states. They offer mobile glass repairs and replacement, handle customer's insurance claims, and many other convenient services.
For more information, visit http://www.autoglassguru.com/.