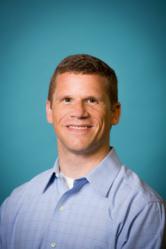 Appfluent is uniquely positioned to give IT unprecedented visibility into data warehouse & BI systems
Rockville, MD (PRWEB) June 27, 2013
Appfluent Technology Inc., a provider of data usage analytics solutions for data warehousing and big data, today announced that Scott Rothrock has been named Vice President, Engineering. Rothrock has over 18 years of experience in venture-funded and established technology firms. He will be responsible for expanding Appfluent's products and development team to execute on the company's product roadmap.
"We are building a talented, formidable team to chart our future and execute on that plan," said Frank Gelbart, CEO of Appfluent. "Scott is a key contributor in this blueprint. We're excited to leverage his knowledge and experience to help us expand our solutions and technology."
"This is an exciting time in enterprise data," said Rothrock. "Companies are craving solutions that can keep pace with the evolution and exponential growth of big data. Appfluent is uniquely positioned to give IT unprecedented visibility into data warehouse and BI systems. This view gives IT departments the vital information needed to reduce costs, prioritize resources and optimize existing data warehouse systems with Hadoop."
Prior to joining Appfluent, Scott was Co-founder and President of RemarkableHire, a talent sourcing and assessment platform that uses big data technologies to help companies source talent. Before RemarkableHire, he served as Chief Technology Officer both at Goal.com, which was acquired by Perform Media Group in 2011, and HealthCentral. Scott also spent eleven years at Accenture (formerly Andersen Consulting) working on complex software implementation and strategy projects within the media, entertainment, and telecommunications industries.
Appfluent was included in Database Trends and Applications (DBTA) magazine's inaugural list of "100 Companies that Matter Most in Data". The company is committed to helping businesses significantly decrease their data warehouse costs by pinpointing underutilized data, optimizing the most frequently used data and enabling them to make the smart move to Hadoop and Big Data.
Follow Appfluent on Twitter @appfluent
About Appfluent
Appfluent provides IT organizations with unprecedented visibility into usage and performance of data warehouse and business intelligence systems. IT decision makers can view exactly which data is being used or not used, determine how business intelligence systems are performing and identify causes of database performance issues. With Appfluent, enterprises can address exploding data growth with confidence, proactively manage performance of BI and data warehouse systems, and realize the tremendous economies of Hadoop.