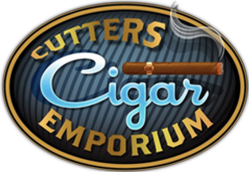 Alpharetta, GA (PRWEB) June 26, 2013
A Conversation with Kirk Nowery: Lessons I Learned from Don Shula
Thursday. June 27, 2013 7:30 a.m.
Cutter's Cigar Emporium 5530 Windward Pkwy Alpharetta, GA 30004
Don Shula was born January 4, 1930. A generation of men who not only expected to win, but who led by example in every category of life. He was the first coach to win 100 games in 10 NFL seasons, winning two Super Bowls both with the Miami Dolphins, coaching in six Super Bowls an NFL record, and is the winningest coach in NFL history with 347 victories and the only perfect season in NFL history. He was also a husband and father who loved, led and navigated his family through the death of his wife Dorothy who died after a long battle with breast cancer.
"He is one of the most remarkable men I have ever known. Top 5 in my leadership grid! Watching him lead his own life, his family, his coaches, his team leaders, his players was a highlight in my life," says Kirk Nowery former Chaplain of the NFL's Miami Dolphins (1983-1995). A great leadership teacher, Dr. John C. Maxwell teaches, "You can't rise any higher than the people around you." Nowery exclaims," I was not only privileged to wear the team jacket on game day and stand on the sidelines but to have a real role on his team helping coach and teach players on the internal side of life. How to navigate life inside the NFL."
Nowery says, "People often ask me; 'What was Coach Shula really like? My reply every time: He was a coaches coach, a family man, a man committed to win and inspired everyone around him to pay the price to win at the most competitive level of professional team sports. He was a man of respect.'"
"What do I remember most of him?" asks Nowery. This Thursday, June 27th at 7:30 a.m. Nowery will have a conversation on that question at Cutter's Cigar Emporium, 5530 Windward Pkwy Alpharetta, GA 30004, 1/4 mile west of 400 on Windward Pkwy.
Facts About Kirk Nowery
Kirk Nowery is an author, leadership strategist, consultant and international speaker. He has lead organizations for Dr. John C. Maxwell and Franklin Graham. He currently leads Hope Partners International, a humanitarian aid organization that focuses on transformation for the poorest women and children in slums worldwide.
Press Release submitted by Click Ready Marketing. You can learn more about them at http://www.clickreadymarketing.com.