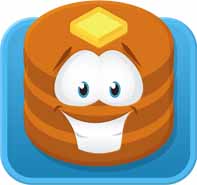 Businesses see how important it is to engage with their customers via social media and software, like ShortStack, helps them do that.
Reno, Nev. (PRWEB) June 27, 2013
ShortStack, a self-service app-building tool, has reached an exciting milestone: more than a half million custom Facebook apps have been built using the ShortStack platform. The app-building tool launched in late 2010 and has seen continual growth, including a 750% revenue growth in 2011 and a 546% revenue growth in 2012.
Facebook has become an important piece of the puzzle for small business owners who are creating social media plans. Once they establish a Facebook presence, businesses are finding the benefits of custom Facebook Page apps to increase fan engagement and Likes on a Page. Businesses are also using custom Facebook Page apps to collect information about their fans to target their other marketing efforts.
"When Facebook Business Pages launched, the goal was to have a place where businesses could build an online community and bring their customers into their social media circles," said Jim Belosic, CEO, ShortStack. "Businesses see how important it is to engage with their customers via social media and software, like ShortStack, helps them do that."
Third-party platforms, such as ShortStack, are a requirement for businesses that are looking to create a contest or custom Facebook apps. ShortStack users can create promotions and sweepstakes, newsletter signup forms, and integrations with the most popular social networks, including Instagram, YouTube, Twitter and more. This is possible through a self-service platform that consists of more than 40 tools, 70+ templates, and an extensive library of support documents, videos, references, and an email support system.
ShortStack is home to some of the biggest brands on Facebook including NBC News, AMD, NewEgg.com and IGN. ShortStack has more than 230,000 users and more than 500,000 Facebook apps have been created using the platform. ShortStack has been recognized by top social media and technology professionals and outlets including Inc., Entrepreneur, PC World and Fox Business.
About ShortStack
ShortStack is a self-service web app design tool that allows individuals and businesses to create custom Facebook apps for their Facebook Pages. The dynamic platform contains more than 40 tools and templates where users can integrate fan-gates, contests, sweepstakes, RSS feeds, Twitter, YouTube, and MailChimp newsletter signups that maximize their social media presence and potential. Custom Facebook apps designed using ShortStack are viewable via a mobile device or PC. To learn more about ShortStack visit http://www.shortstack.com.