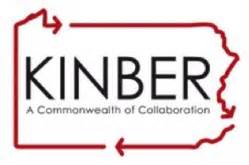 "KINBER will now use this model as a template to recreate this type of connectivity with other members and last-mile providers across the state," said Jeff Reel, KINBER's executive director.
Pittsburgh, PA (PRWEB) June 27, 2013
Earlier this morning at the 2013 KINBER Annual Meeting in Pittsburgh, State College-based Keystone Inittiative for Network Based Education and Research (KINBER) announced that Velocity Network connected the Pennsylvania Research and Education Network to the WQLN Public Media studios in Erie, Penn., and successfully transmitted data to WPSU in State College, Penn. The connection is a milestone for KINBER and represents the first time a last-mile provider linked organizations that are not connected directly to the PennREN network.
"KINBER will now use this model as a template to recreate this type of connectivity with other members and last-mile providers across the state," said Jeff Reel, KINBER's executive director.
According to Dwight Miller, the former president of WQLN, "This connection will allow WQLN to do things they haven't previously been able to do. They will be more efficient while using fewer resources. For instance, WPSU produces Penn State sports programs. To get that HD file to WQLN, they had to put it on a thumb drive and drop it in the mail."
The connection between WQLN and WPSU will provide each organization with a host of new opportunities that were not possible before. "WPSU is eager to collaborate on this technology partnership with PennREN," said Kate Domico, interim general manager of Penn State Public Media/WPSU. "This direct connection to WQLN will enable us to provide viewers in Northwest Pennsylvania better access to Penn State programming as soon as this fall."
Velocity Network and other last mile providers connect KINBER's member organizations and other interested non-profit organizations directly to PennREN to provide access to services and solutions provided by KINBER.
PennREN is managed by KINBER, a non-profit organization devoted to fostering collaboration through technology for higher education and research, K – 12 education, healthcare, libraries and public media. According to KINBER, Pennsylvania was the 38th state to create such a network.
The availability of PennREN fiber optic connections in Erie area means other local non-profit organizations such as universities and hospitals can collaborate with facilities across the commonwealth and take advantage of the opportunities that fiber optic service brings to an organization. For example, a medical facility can share data with a remote office or a professor can lecture to students at another facility hundreds of miles away.
"Fiber optic service has the ability to let organizations expand and improve their global communications as well as control future costs," said Joel Deuterman, CEO of Velocity Network. Currently, Velocity Network is the Erie area's only locally-headquartered provider of fiber optic and Internet services.
About KINBER
KINBER is a nonprofit membership organization that provides broadband connectivity, fosters collaboration, and promotes the innovative use of digital technologies among learning, health, media and other anchor institutions that improve the quality of life for communities in Pennsylvania through research, education and public service. Established in 2010, KINBER is committed to delivering equitable, reliable and affordable access, space for collaboration, and digital tools for research and education to inspire tomorrow's scientific discoveries, enable the exchange of ideas and culture among diverse populations, educate the next generation of citizens and revitalize Pennsylvania's economy. Made possible through a grant from the National Telecommunications and Information Administration, KINBER's first project, PennREN, delivers a state-wide platform for connecting non-profit organizations through facilities-based fiber-optic networking. For more information on PennREN and KINBER, visit KINBER.org.
About Velocity Network
Velocity Network is the largest Fiber Optic Internet Service and Technology provider in Northwestern Pennsylvania. Since 1990, Velocity Network has developed the infrastructure needed to provide enterprise-level IT solutions to organizations of any size and budget. From fiber optic Internet and voice service — to managed helpdesk support, telephone systems and everything in between, Velocity Network is the region's most dependable IT solutions firm because of their continuous investment in technology and their employees, who are passionate about providing the right solution. For more information on Velocity Network, visit VelocityNetwork.net.