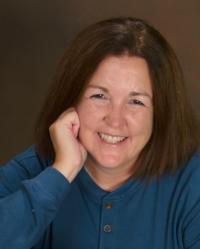 I'm very disappointed in the Supreme Court's decision today regarding DOMA. It opens the door for a lot of pain in a lot of families' lives.
Gainesville, FL (PRWEB) June 26, 2013
The Supreme Court struck down a key part of the federal Defense of Marriage act today and declared that same-sex couples who are legally married deserve equal rights to the benefits under federal law that go to all other married couples. "By striking down Section 3 of DOMA, the court cleared the way for legally married couples to claim more than 1,100 federal benefits, rights and burdens linked to marriage status." http://www.reuters.com/article/2013/06/26/us-usa-court-gaymarriage-idUSBRE95P06W20130626 Author and veterinarian Dr. Jennifer Embury addresses the controversial issue of gay marriage in her new book A Drink of Water: A Memoir About My Life With Men (published by WestBow Press; http://bookstore.westbowpress.com/Products/SKU-000597061/A-Drink-of-Water.aspx) and the devastation she experienced following the murder of her gay father.
Dr. Embury describes the spiritual and emotional wounds that were inflicted during her formative years as a result of not having one female and one male parent living together in Holy Matrimony, in a loving and supportive family unit with their children. She details the tragic results that lead to her long-time addictive behavior, devastating her life, and how she eventually found hope and recovery.
Dr. Embury's book also discusses abortion rights and a look inside academia. She presents her topical and controversial subjects in reverse chronological order, detailing her experiences at the University of Florida and what she personally witnessed while employed as an assistant professor there. She explicitly details the court case presided over by Judge Toby Monaco, which she and her boyfriend defended pro se to the Florida Supreme Court, in an effort to prevent the University from capitalizing on her boyfriend's anti-cancer medication he developed from India (Jacob v. University of Florida Board of Trustees; 3 So.3d 321, 2008 WL 5413430, (Table, Text in WESTLAW), Unpublished Disposition, Fla.App. 1 Dist., December 30, 2008 (NO. 1D08-816) and 4 So.3d 677, 2009 WL 311435, (Table, Text in WESTLAW), Unpublished Disposition, Fla., February 09, 2009 (NO. SC09-75).
About the Author: Dr. Embury received her DVM degree in 1998 from the University of Florida's College of Veterinary Medicine. After completing a residency in Anatomic Pathology, she served as Assistant Professor at UF's College of Medicine with primary research interests in the pathology of genetically engineered disease. She is the author of numerous peer-reviewed articles. Dr. Embury is a Jewish scientist and veterinarian and owner of Indigo Farms Veterinary Services http://www.indigofarms.org who lives on her five-acre farm in Newberry, FL with her Boxers, parrot and turkeys.
About WestBow Press
WestBow Press is a strategic self-publishing alliance of Thomas Nelson, the world's premier Christian publisher, and Author Solutions, Inc. (ASI) - the world leader in the fastest-growing segment of publishing. Through this partnership, authors benefit from the rich publishing heritage of Thomas Nelson and the speed-to-market advantages of the ASI self-publishing model. Titles published through WestBow Press will be evaluated for sales potential and considered for publication under the Thomas Nelson imprint. For more information, visit http://bookstore.westbowpress.com/Products/SKU-000597061/A-Drink-of-Water.aspx
MEDIA CONTACT: Indigo Farms Promotional Services
Tel: (386-853-5038)
Email: vetservices(at)indigofarms.org