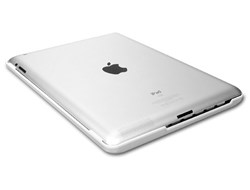 New York, New York (PRWEB) June 26, 2013
RokitBoost is proud to announce the launch of its all new line of iPad Bluetooth keyboards. This revolutionary new Bluetooth keyboard can be used with iPad 2, 3, and 4 (Retina).
It boasts an impressive 55 hours of battery life, and can protect the iPad, in addition to offering easy typing, and its ability to be used as a stand when watching movies, in addition to reading or browsing the web.
Specification:

Bluetooth version: 3.0
Operating distance: 10 meters
Built-in rechargeable Li-on battery
Battery capacity: 300mAh
Charging time: 4-5 hours
Stand by time: around 60 days
Working time on full charge: about 55 hours
Super easy pairing with your iPad
For a limited time, RokitBoost is giving free samples of its new Bluetooth keyboard to qualified guest bloggers. All guest bloggers are invited to visit RokitBoost.com and request a complimentary RokitBoost Bluetooth keyboard. After reviewing the SWAGE Bluetooth keyboard, guest bloggers may keep it.
About RokitBoost
RokitBoost is a tech company, focusing on improving electronic devices. Whether it be an iPhone charger case, Bluetooth headphones, or a wireless Bluetooth speaker/microphone, our products focus on improving existing technologies. We believe in great customer service, great prices, and above all else - great quality products.