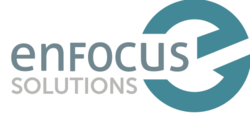 Many people underestimate -– or fail to completely understand -– the alignment that has to exist between estimating scope of work, performing the actual work, and ensuring promised outcomes
San Antonio, TX (PRWEB) June 28, 2013
In response to common challenges sales professionals face in accurately estimating scope and cost of work -- and meeting client expectations –- Enfocus Solutions has added three resources to the powerful business development platform inside its business analysis software Enfocus Requirements Suite™.
These three new Analyst Briefs focus specifically on sales and are among the hundreds of templates, resources, visual aids, and checklists in the tool that help companies improve their business analysis capabilities.
"We focused on sales because many people underestimate -– or fail to completely understand -– the alignment that has to exist between estimating scope of work, performing the actual work, and ensuring promised outcomes," said John Parker, Chief Visionary Officer of Enfocus Solutions.
This misalignment can often result in sales professionals having to return to clients needing more information or more money, both of which can damage a company's reputation and bottom line. Parker said the remedy is better business analysis.
One of the Analyst Briefs, "How Business Analysis Can Help Customer-Facing Organizations in the Pre-Sales Phase," explains how to understand the needs and expectations of potential clients to deliver a more thorough statement of work and a more accurate estimate of costs.
The resource details how to perform the following steps to perform a deeper level of business analysis and develop greater understanding in the pre-sales phase:

Gather background information
Understand deliverables
Interview stakeholders
Follow up with surveys
The other two resources address additional challenges in sales:
Promising outcomes and delivering. Sales depends on trusting relationships in which clients understand the value they are receiving, and the sales professional is confident that the business can and will provide this value. "How Effective Business Analysis Achieves Business Outcomes" describes how business analysis can be used to deliver the benefits laid out in the business case.
Overcoming conflicts between sales and marketing. "Friction can develop when sales says they need more leads from marketing, and marketing says sales should do a better job with the leads they have," said Parker. "How Business Analysis can Improve Sales and Marketing Outcomes" details how to eliminate conflicts through communication, defining leads, setting standards and quotas, and using relevant data.
Resources like these are among the many attributes of Enfocus Requirements Suite™ that make it the leading business analysis tool on the market today. Enfocus Requirements Suite™ is the only online solution that combines business analysis software with a dynamic collaboration environment and a professional development platform. Through automation, collaboration, and best practice resources, the Suite improves business analysis capabilities and helps businesses achieve greater results.
Enfocus Solutions invites people who are interested in exploring a business analysis solution to improve performance to:

About Enfocus Solutions
Enfocus Solutions Inc. helps businesses accelerate innovation, save time, and cut costs by improving their business analysis capabilities and better managing requirements of their people, processes, and technology. Its flagship product, Enfocus Requirements Suite™, a Web-based tool, automates business analyses and requirements management best practices to enable successful enterprise IT project delivery. The tool is the only application available that permits and encourages stakeholders to directly contribute and collaborate with IT project teams. Enfocus Solutions Inc. is a privately held company headquartered in San Antonio, Texas. For more information, visit http://www.enfocussolutions.com.