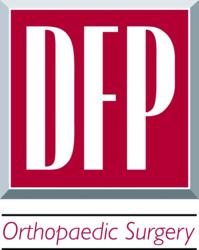 "Wait until after your growth spurt (around 13-14) before you consider throwing curve balls. That's the safest way to go,"
- Dr. Matthew Thompson, DFP Orthopaedic Surgery
(PRWEB) June 28, 2013
An orthopaedic surgeon at Drisko, Fee, & Parkins Orthopaedic Surgery in Kansas City warns young athletes (under age 14) that it may be safer to wait to start throwing a curve ball. The curve ball puts stress on the elbow and can cause serious injury to the growth plate if it isn't closed yet. While studies show that when a curve ball is thrown correctly by teenagers it is not particularly dangerous, most kids, especially younger ones, do not have perfect curve ball form, so they are at risk for growth plate injury.
Dr. Thompson also notes that equally, if not more dangerous for young athletes is overpitching. "We definitely know for sure that over-use is the number one injury - throwing too many innings, exceeding your pitch counts, and not getting enough rest between starts," warned Dr. Thompson. The goal is to avoid injury, so avoiding the curve until the growth plate has closed and giving the arm proper rest are the two biggest pieces of advice to young athletes, their parents and their coaches.
To learn more about orthopaedic sports injuries and repairs, visit Drisko, Fee, & Parkins Orthopaedic Surgery at http://www.dfportho.com.