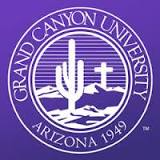 Westlake Village, CA (PRWEB) June 29, 2013
Oaks Christian Online High School (OCO) has just partnered with Grand Canyon University (GCU) in Phoenix, AZ, and OCO juniors and seniors have signed up to take English Composition, Foundations of a Christian Worldview and College Algebra and Trigonometry in the coming semesters. OCO college-preparatory, online high school students are also excited about the more than 50 dual enrollment, online class offerings available. GCU has committed to offering affordable and efficient ways for high school students to gain a head start on their college education by earning both high school and college credit at the same time. Each course earns four college credits, and dual enrollment students may take up to 24 units (6 courses) that can transfer into GCU degree programs. Because GCU is regionally accredited, the units will transfer to most other four-year, college institutions as well. Eligible students must be 15, have completed their sophomore year of high school and have a minimum GPA of 3.0 to participate. In addition, Oaks Christian counselors can help other students qualify by relaying testing scores or counselor approval to help demonstrate student readiness for college level coursework.
Grand Canyon University (GCU) is a private, for-profit Christian university located in Phoenix, Arizona. GCU was founded in 1949 as a non-profit liberal arts college, and was purchased by Grand Canyon Education, Inc. in February 2004. GCU is regionally accredited and provides campus-based as well as online postsecondary education services focused on graduate and undergraduate degree programs in education, nursing, fine arts, theology, liberal arts, business, and healthcare through its seven colleges. In 2013, GCU became an NCAA Division 1 school in the Western Athletic Conference.
The main campus of Oaks Christian School in Westlake Village, CA opened in the fall of 2000 and Oaks Christian Online School (OCO) opened for full-time, online students in the fall of 2011. The accredited online high school provides a rigorous and challenging online college preparatory education for high school students all around the world in a Christian environment. Oaks Christian Online School continues to enroll part-time and full-time students throughout the school year and regularly hosts information sessions on its main campus – 31749 La Tienda Drive, Westlake Village, CA 91362, as well as virtual information sessions for prospective student families. Interested students can visit the website http://online.oakschristian.org to R.S.V.P.
For additional information about Oaks Christian Online School, its courses, curriculum, admissions or application process, please visit http://online.oakschristian.org, call 855.462.6257, or contact a school representative at online(at)oakschristian(dot)org.