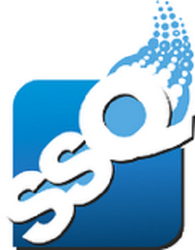 We're excited not only to achieve this milestone, but to prove once again that our company is the top choice for anyone looking to sell their structured settlement
Hartford, Connecticut (PRWEB) June 27, 2013
StructuredSettlement-Quotes.com, a pioneer in the field of structured settlement sales, has today announced the company has signed its first ever Farm Bureau settlement transfer.
StructuredSettlement-Quotes.com is no stranger to satisfied customers. The company has almost singlehandedly pioneered the modern structured settlement sales/transfer industry, connecting sellers with verified, certified buyers ready to pay a high percentage for settlements and annuities.
The first ever transfer of a Farm Bureau settlement is a unique milestone for the company. The settlement came as the result of a childhood injury, and traditionally, few buyers have been interested in transferring settlements from Farm Bureau. However, when clients need help, StructuredSettlement-Quotes.com goes to bat for them.
According to Brad Jones, "We're excited not only to achieve this milestone, but to prove once again that our company is the top choice for anyone looking to sell their structured settlement, including those with settlements from Farm Bureau. Our commitment to excellent service and reputation for quality are hard-earned and real testaments to what we're about."
The company offers settlement holders a simple, streamlined process to obtain quotes from certified buyers, compare those quotes and then make an informed decision regarding the transfer of their settlement in exchange for a lump sum payment. The signup process is expedient, and StructuredSettlement-Quotes.com delivers certified bids to the seller the same business day, followed by a review of the sale documents with a Notary Public arranged by the company. Finally, SSQ facilitates wire transfers for the balance of the sale, usually six to eight weeks after acceptance.
SSQ has served over 11,000 customers in the US, with more than $500 million in structured settlement payments since the firm's inception in 2007, making StructuredSettlement-Quotes.com the industry leader in the structured settlement marketplace.
To learn more about StructuredSettlement-Quotes.com or begin receiving quotes for the sale of a structured settlement, visit https://www.StructuredSettlement-Quotes.com.
About StructuredSettlement-Quotes.com: Built on customer service and the principle of putting client interests first, StructuredSettlement-Quotes.com has built a reputation for innovation, quality and honesty since its inception in 2007. The company specializes in providing clients with the means to sell structured settlements, lottery winnings, annuity payments and more.