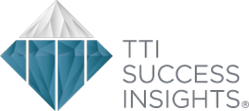 TTI Success Insights distributors increase productivity, reduce burnout, improve retention, and help clients identify and advance high potential employees
Scottsdale, AZ (PRWEB) June 28, 2013
TTI Success Insights, the world's leading source for research based, validated assessment and coaching tools, has extended its prospective distributor webinars, a public webinar series for independent talent management consultants, coaches, speakers, trainers and recruiters who work with organizations to meet their human resources needs.
By leveraging the power of TTI's suite of employment assessments, like TriMetrix® and Talent Insights™, and organizational diagnostic tools like Growth Curve and OD Surveys Plus, distributors of TTI Success Insights are best equipped to increase productivity, reduce burnout, improve retention and help their clients identify and advance high potential employees.
The webinars will cover the dimensions TTI Success Insights measures in individuals and the arsenal of validated assessments and comprehensive talent management services available to handle employee performance issues. The webinars will close with a discussion session in which participants can discuss current business issues and share effective solutions.
TTI Success Insights has scheduled the following prospective distributor webinars through the end of the year:
July 12, 2013 at 12pm Eastern
August 9, 2013 at 12pm Eastern
September 13, 2013 at 12pm Eastern
October 11, 2013 at 12pm Eastern
November 15, 2013 at 12pm Eastern
December 13, 2013 at 12pm Eastern
To register for one of these free webinars, visit http://www.ttisuccessinsights.com/events or call (800) 869-6908 or (480) 443-1077.