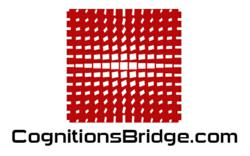 Some brain engaging activity is better than doing nothing. However, video games and brain-training games are not really that suited for developing real life cognitive skills needed for survival and success in life.
Middletown, NJ (PRWEB) June 27, 2013
Anant Goel, CEO at RKNet stated: "YES, brain fitness games can improve performance on the cognitive tasks engaged. However, most people will make the assumption that as the test score on a task improve, they are improving their cognitive skills─ like the ability to focus their attention, process information, and inhibit unwanted responses in a Stroop Test."
The big question is whether or not taking a brain test again and again, and improving one's score in brain games, indicates a real improvement in cognitive skills? People need cognitive skills to function and to survive in real life… and not in a test tube or the lab. It's all about developing multiple cognitive skills in dynamic real life environment and not just improving cognitive test scores in a lab.
Also, the current genre of brain-training games are very limited in their scope and focus on one or two cognitive skills at a time. They lack dynamic integration between cognitive skills; and the lab testing lacks the real life dynamic environments that demand and challenge multiple cognitive skills. These brain test games get repetitious and boring after a short while. It's like revving the car engine in 'Neutral'… while sitting in the driveway, going nowhere.
Anant Goel stated:"Serious study of neurogenesis and neuroplasticity indicates that real life cognitive skills development games should have, at the very least, the following attributes…
"Dynamically engage, nurture, and develop multiple cognitive skills in a progressively complex, multitasking, and competitive environment with an objective. When playing against the computer or a friend, thus simulating real life environment, it should have a clearly defined objective to win while having fun. Such cognitive skills development games should also provide for computer based mentoring; and score game results, grade cognitive skills, and monitor progress."
RKNet practices what they preach, and have launched Cognitions Bridge suite of six games for brain fitness, cognitive skills, and social skills development... with all of the above mentioned attributes, on Google Play Store and Apple App Store.
Progressively increasing complexity and the need to engage multiple cognitive skills create Cognitions Bridge; a network of efficient and faster pathways to engage different parts of the brain in a networked and collaborative manner… and that develops cognitive reserves and increased complexity of neuronal synapses.
In each game, over 21 cognitive skills are engaged and developed in a competitive play environment with an objective to win... the perfect recipe for accelerated cognitive development in children and adults. By connecting the tablet to a TV, the entire family can join-in a competitive game of fun and social engagement.
Cognitions Bridge games can be downloaded on tablets from Google PLAY Store or the Apple APP Store.
Launch Press: http://www.youtube.com/watch?v=U1nLhrvZxbg
Download Free Game from Play Store: https://play.google.com/store/apps/details?id=com.rknetstudio.ninja
Download from App Store: https://itunes.apple.com/us/app/21-bridge/id623725250?ls=1&mt=8
About RKNet Studios:
RKNet Studio develops and distributes digital media content, mobile apps and mobile games for the global audiences. Created by NJBIN award winning team; Cognitions Bridge mobile apps and games are for education, entertainment, brain fitness, and cognitive and social skills development. The developers bring over 40 years of experience in technology, Applied Cognitive Psychology, communications, and applied operator training systems for fast moving Nuclear Power Control Room environments.