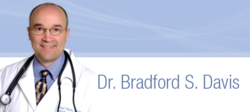 By offering clear, easily searchable medical resources and legal information, this site may be exceptionally rare.
Los Angeles, CA (PRWEB) June 28, 2013
According to the United Cerebral Palsy Foundation, more than 750, 000 people currently have one or more of the symptoms of cerebral palsy (CP) in the United States. The federal government reports that approximately 1 in 303 babies born in the nation will develop the condition. Despite the number of people with CP and despite the high number of websites nationwide dedicated to information about it, the Law Offices of Philip Michels & Associates in Los Angeles saw something missing.
The firm's team of lawyers and in-house medical doctor, Brad Davis, M.D., saw a lack of information available to parents of children with cerebral palsy. A spokesperson for the law firm says "despite the many websites with information about cerebral palsy, we found the quality of information was inconsistent. Though there are some excellent resources available, many sites offer the same surface level information and, frankly, read like marketing copy." In contrast to the marketing copy, the spokesperson goes on to say, "the government publishes highly detailed data on cerebral palsy. Medical researchers also publish extremely complex medical articles on the condition. We thought we could offer an alternative to both of these extremes with cerebralpalsydoctor.com."
Though the information is meant to be easily accessible for the general public, the entire site was painstakingly researched and was developed with the direct oversight of Dr. Davis and the firm's principle attorney, Philip Michels who has been representing injured children for several decades. Dr. Davis has nearly 30 years of experience as an ER doctor and Quality Assurance Director.
At the site, detailed and somewhat technical information on the condition can be found. But "based on our experience representing families with CP, we knew there was a desire for accessible but detailed explanations of some of the medical and legal challenges that cerebral palsy presents," said the firm's spokesperson. Because the law firm has been representing injured and disabled children for so long, their insight on what parents are looking for may be particularly keen.
Attorney Philip Michels and his legal team are especially focused on children injured as the result of medical malpractice. "Over the years, we have represented dozens of clients who have developed cerebral palsy as a result of medical negligence and health care mistakes. Because of this, we wanted to develop a website that would educate readers about the condition and what they might do to find support if their family is struggling with it," the firm's spokesperson said.
When visitors go to the new website, they will have the opportunity to learn about the different types of cerebral palsy, how the condition may be caused, how it is diagnosed, what treatments are available, and additional legal, medical and educational materials they may find useful. They will also find information about the associated costs of supporting a person with the condition and suggestions for how to care for a child with CP. A blog covering related topics is also updated regularly. Perhaps most importantly, readers have the opportunity to learn about Dr. Davis and receive a free online consultation if they suspect their child's CP is the result of medical malpractice.
The new website indicates that Dr. Davis has been the in-house doctor for the law firm since 1998 and focuses on medical malpractice and pediatric injuries. The doctor is particularly experienced in identifying cases of cerebral palsy resulting from medical malpractice. Though the attorneys at the firm have extensive legal experience, Dr. Davis, according to the firm's spokesperson, "is vital for his ability to study complex medical records to identify if medical malpractice contributed to a severe pediatric injury." Over the years at the firm, he has studied the medical records of thousands of injured children and adults and has found evidence of medical malpractice in a significant number of cases. Many times, the spokesperson said, "he is able to offer peace of mind to parents who are unsure why their child has been afflicted."
While much of the information at cerebralalsydoctor.com can be found at many different locations online and in print, piecing together such disparate sources and sifting through vast amounts of scattered information may be difficult for a concerned parent. By offering clear, easily searchable medical resources and legal information, this site may be exceptionally rare.