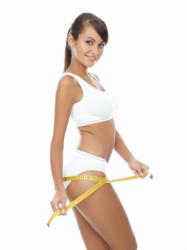 (PRWEB) June 26, 2013
"LipoEase is a really effective system to solve fat and cellulite problems, vascularising the tissues," says Jeff Nourse. This equipment uses the most recent expertise in the field of Ultra Sound with acavitation effect. "Ultrasonic cavitation is a non-surgical, non-invasive treatment for cellulite and body slimming, also known as localized adiposity," explains New You Spa manager, Mr.Nourse. It is a very new treatment in beauty industry that first appeared in Milan just a few years ago.
How does it work, you may ask? A machine is placed on the skin in an affected area and ultrasound is used to form bubbles in the trapped fat. The fat fragments into triglycerides and these are then naturally expelled through the urine.
Any area on the body with fat deposits can be treated, including the face, legs, abdomen, arms and buttocks. "The benefits of this treatment can be seen in the significant reduction of cellulite and localized fat deposits with an overall result of a much firmer and softer appearance," comments Jeff Nourse. "And, best of all, it is completely safe and non-invasive."
For more information on the LipoEase packages and cost, please visit http://www.newyouspas.com or call to book your complimentary consultation at 416-487-7848.
About New You Spa
New You Spa is a successful and growing provider of med spa services with six centers throughout Toronto GTA. Each New You location offers services for men, women, and teens of all skin types, including laser hair removal, skin rejuvenation, Botox® Cosmetic and dermal fillers, fractional laser resurfacing, Velashape body contouring and teeth whitening, as well as, treatment protocols for acne, vein treatments and skin tightening. All treatments at New You Spa are performed by licensed aestheticians, certified laser technicians and registered nurses, and are supervised by the clinics' medical director.