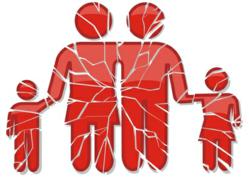 Community support for new parents can help them be more effective, thereby decreasing the risk of serious health problems, such as heart disease and diabetes, in their children.
Amarillo, TX (PRWEB) June 28, 2013
In a recent article in the Journal of the American Medical Association,Dr. Jack Shonkoff and his colleagues described why good parenting helped children grow into healthy and happy adults. Conversely, parenting that is less effective can increase children's lifetime vulnerability to physical health problems, such as heart disease, and emotional problems, such as depression. The connection between quality of parenting and children's well-being was so fundamental that Shonkoff and colleagues stated that "Adult Disease Prevention Begins with Reducing Early Toxic Stress."
The next question we should ask is, how can we help parents be more effective? Dr. Shonkoff described how he and his colleagues discovered that parents are more effective when they have caring and supportive people in their communities. Caring communities can even help children overcome hardships and adversities, such as community violence and racism.
This may seem a lofty goal, but from a practical standpoint, what can ordinary people do to create this type of support network? Can one person really make a difference? The answer is a resounding, Yes!
In her new book, Community Support for New Families, Jane Honikman shares more than 40 years experience in founding organizations that work with young families. She began her work in the 1970s, through the cofounding of Postpartum Education for Parents (PEP). She learned that careful planning and goal setting can build a strong organization; PEP endures because they followed specific and practical steps.
Honikman did not stop there. In 1987, she founded Postpartum Support International (PSI) to represent self-help groups working to prevent and treat postpartum depression. She found that establishing a support group and/or parenting network is a very individual experience. There is no rigid and absolute recipe.
Community Support for New Families, published by Praeclarus Press, contains a practical outline of stages and steps to help community groups through the process. It describes a wide variety of groups and their experiences. These groups have different philosophies, services, and structures, but they all have one thing in common: concerned people who have committed their time, talents, and patience to creating services that benefit other families.
Honikman summarizes her 40 years of experience in organizing new-parent support as follows:

You can't do it alone.
You need to know your goals before you begin.
You need to be systematic in your approach.
Honikman hopes that her book will empower a new generation of parent-support pioneers to realize their potential to improve our society by strengthening its core structure: the family.
For more information, visit Praeclarus Press.. Praeclarus Press is a small press specializing in women's health.